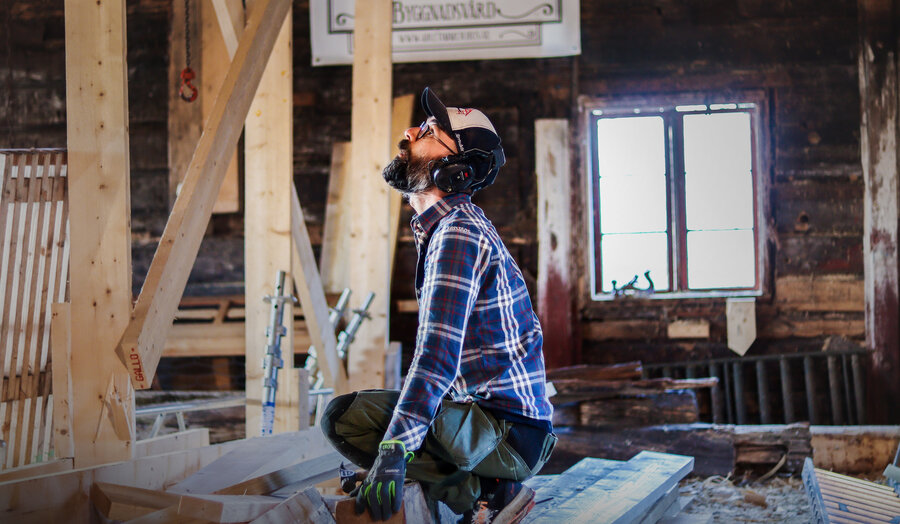 5 tips on how you can make your renovation more sustainable with Carpenter OSKAR BOSTRÖM
Oskar Boström runs his own building company where he does everything from construction work at larger building sites to carpentry and there have been a few house renovations over the years. Here, Oskar shares his thoughts on what you can think of to make your renovation more sustainable (and perhaps even save some money).
1. Save what can be saved
Among the material that has been torn down I often find material that, with a little imagination and time, easily could have been given new life. I usually ask the customer if I should spend a little extra time on getting the old material out without damaging it, either to reuse it or sell it. And why not always check if you can find the material you need second hand.
​​​​​​​
2. Reuse
You can save both the environment and money by using the things you already have at home. In the kitchen, it is often enough to paint or treat the surface on existing kitchen cabinets and doors to make it feel new and fresh. If you hire craftsmen, time is the biggest enemy here, since it often is faster to build new than to restore. But still, it can be good to give it a thought. If, for example, the framework is okay, keep it and add new doors and countertops. Or the frames can become good interior in a hobby room or workshop.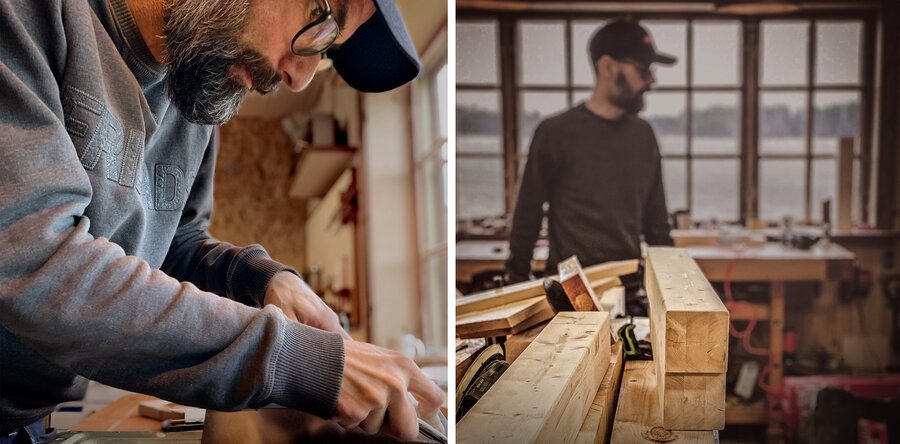 3. Invest in small details that make a big difference
Sometimes a few carpentry details can make a big difference to the overall look and feel of a room. An old bookshelf can be given new life with a cornice at the top and a new colour. Interior doors can live twice as long with new paint. And try to finish your projects! Those "last baseboards" actually make a big difference once they are in place.


4. Never throw away old windows!
That should be a rule, I think. Post an ad and sell ​​them cheap or give them away. There are an incredible number of people who want to take care of old windows and the quality of the wood is often unbeatable. Or maybe they can be renovated instead of replaced?

5. Consult a craftsman initially
Hire a craftsman to advice you right from the start, even if you may want to do a lot yourself. Find someone who is open to such an idea. Maybe it's less work than you first thought, and it can also help you find new solutions and make you come up with new exciting ideas. It may feel like an unnecessary expense but is often a saving in the end, both for nature and the wallet.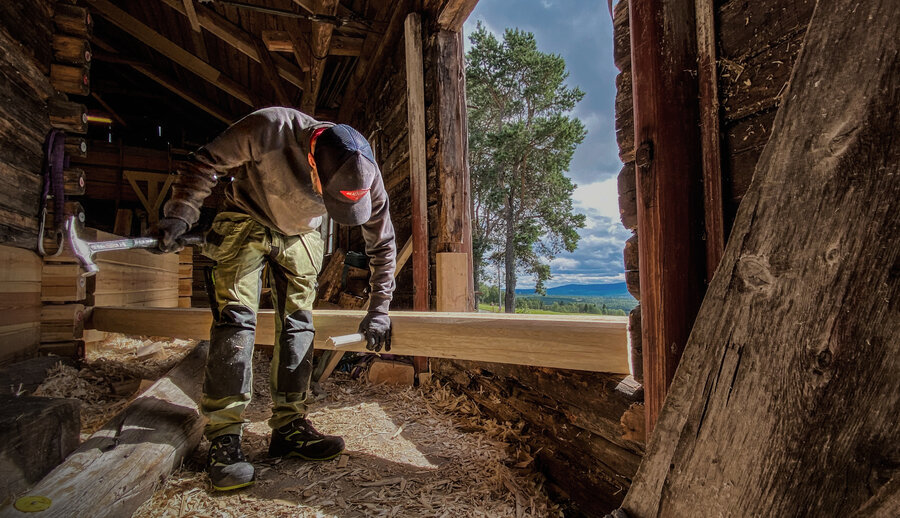 From TV production to carpentry
Read our story with Oskar Boström where he tells you about how he got into bulding and construction and what he thinks is good workwear.
Care & repair
Reduce, reuse and repair. When it comes to sustainability in the workwear industry, Fristads is leading the charge.