A SUSTAINABLE BUSINESS
​​​​​​​IS EVeRYONES BUSINESS
International success comes with obligations, and we embrace them all with an extensive programme for sustainability and corporate responsibility. From the working conditions of our employees and the requirements of our suppliers – to our commitment to human rights and environmental issues on a global scale. Our work with sustainability is based on the 10 principals of the UN's Global Compact which forms the basis for our Code of Conduct.
UNITED NATIONS GLOBAL COMPACT
Fristads Kansas Group is a member of the UN Global Compact, which is the largest Corporate sustainability initiative in the world with more than 9,000 business and non-business participants in more than 130 countries. The 10 Principles in the areas of human rights, labour, environment and anti-corruption are derived from: the Universal Declaration of Human Rights, the International Labour Organization's Declaration on Fundamental Principles and Rights at Work, the Rio Declaration on Environment and Development, and the United Nations Convention.
As part of Fristads Kansas Group we are commited to the United Nations Global Compact's 10 guiding principles for Corporate Responsibility on Human Rights, Labour, Environment and Anti-Corruption. We take respect for human rights, and compliance with international and local labour laws, very seriously. To ensure that we uphold high standards, within our Code of Conduct, labour standards are based on those of the International Labour Organisation (ILO) and the Universal Declaration of Human Rights, in relation to forced labour, child labour, freedom of association, compensation, working hours, occupational health and safety, and a legally binding employment relationship.
We also recognize that all activities associated with the production, consumption and end-of-life disposal of products has an impact on our environment. We believe that it is our responsibility to work actively and systematically to contribute to a process of continuous environmental improvements within our sphere of influence.
Read more about these principles at www.unglobalcompact.org.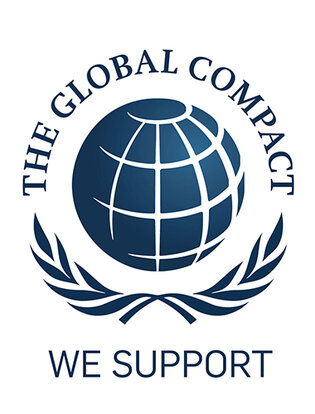 The United Nations Global Compact is the world's largest corporate sustainability initiative.
FROM SUPPLIER TO FACTORY - WORLDWIDE VISIBILITY
We encourage all stakeholders to contribute to our vision of significantly reducing the impact on the environment and supporting the communities in which our brands operates.
Our supply chain extends across seventeen countries and the group owns 3 factories in northern Europe. Our suppliers are important to our business and we expect them to meet our specific standards in relation to human rights, environmental and ethical business practices. All supplier sourcing is reviewed, approved and managed through our dedicated supply chain teams.
By signing our Code of Conduct, our suppliers have committed, as a mandatory requirement before orders can be placed, to disclose every factory manufacturing Fristads Kansas Group's brands products and to enrol them in our Compliance Program.
As a member of the Amfori, audits are conducted under the BSCI system enabling us to support and train them implementing sustainable remediation.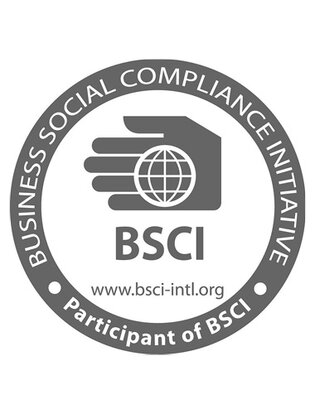 SUSTAINABILITY & CORPORATE RESPONSIBILITY AND ASIA QUALITY
Our responsible sourcing framework is grounded in industry standards, ongoing learnings and a philosophy of continuous improvement.
In Asia, 100% of all finished orders are inspected by our Group Quality controllers and they are trained to identify compliance deviations and report it in real time to the Group SCR team relocated in our Hong Kong IPO. For Fristads' sustainability equates quality.
For the Bangladesh region the minimum requirement to be eligible in our Group compliance program is for all factories to have been audited either by Accord or Alliance. Our Group Regional Compliance team supports factories in achieving correct action plan in due to time.
Fristads Kansas Group is as a member of Accord since 2015.
NEXT STEP TOWARDS FULL CHEMICAL CONTROL
As part of our social and environmental compliance program, all our suppliers and each and every factory producing our goods must sign our Restricted Substance List (RSL).
We update our RSL twice a year based on the chemical guidance of our partner Swerea and update our suppliers and factories. Our RSL reflects the latest EU harmonized legislation which includes REACH, POPs regulation, Biocide Regulation and Product Safety Regulation. We also ensure compliance with the SVHC (Substances of Very High Concern) Candidate List.
Moreover, most of our Group's brand products are OEKO-TEX® certified.
As a market leader, we can't be satisfied with simply the collection of signed certificates of compliance by our suppliers and OEKO-TEX® certificates. Though an OEKO-TEX® certificate is a very positive sign it is however far from guaranteeing testing of all fabrics from a supplier's assortment and all chemicals, as it is based on a sample selection and not as systematic as required in our chemical compliance program.
Within our industry, the dyeing and finishing processes are considered to be chemical intensive and waste producing; there are concerns on whether the use of chemicals and the treatment of resultant waste will detrimentally affect the environment and human health. We need to create transparency, so we spare no efforts to understand in depth the kind of chemicals our finished products are containing and at which levels. These levels need to be compared to the EU regulation, but also to the levels expected by the market. We believe that we hold a responsibility to create awareness among our suppliers, and help to educate them to get transparency among their own supply chain.
Therefore, on the 1st of January 2016, we have launched a Chemical Compliance program with our partner SGS to help us build customized testing packages that fit our industry and products.
Testing of core range raw materials and finished goods is conducted continuously and test results reviewed, recorded and made available upon request to our customers.
Fristads UK (United Kingdom) are please to announce that they have joined the BSIF 'Registered Safety Supplier Scheme'
The members of the scheme agree to regular annual testing of PPE products, over and above the normal testing and CE path that all our products already adhere to. This is done to ensure ongoing compliance and to give our distribution network and partners added confidence that by choosing Fristads products they are working with quality products and a quality provider. Please note that the PPE EEC Regulation (EU) 2016/425 stipulates that Distributors will now have to share responsibilities toward providing compliance of any PPE sold. By using a Registered Safety Supplier you can be assured that you will only be supplied with genuine and approved products and by becoming a member of the Registered Safety Supplier Scheme you can pass on this assurance to your customers. For further information go to www.bsif.co.uk 01443 248744
British Safety Industry Federation
The British Safety Industry Federation (BSIF) is the UK's leading trade body within the safety industry. They have members including manufacturers, distributors, test houses, certification bodies, safety professionals and service providers. Their aim is to provide support and guidance on a wide range of occupational safety issues.