If you want to reinforce your identity, Acode's profile wear is the natural choice. High quality and design, created to provide the right setting for the logo you want to highlight. Big or small, dominant or discreet, colourful or neutral – it doesn't matter which. When it comes down to it, it's the overall impression that creates that special feeling. Here are some examples. Contact your retailer for more information about what can be done on each individual garment.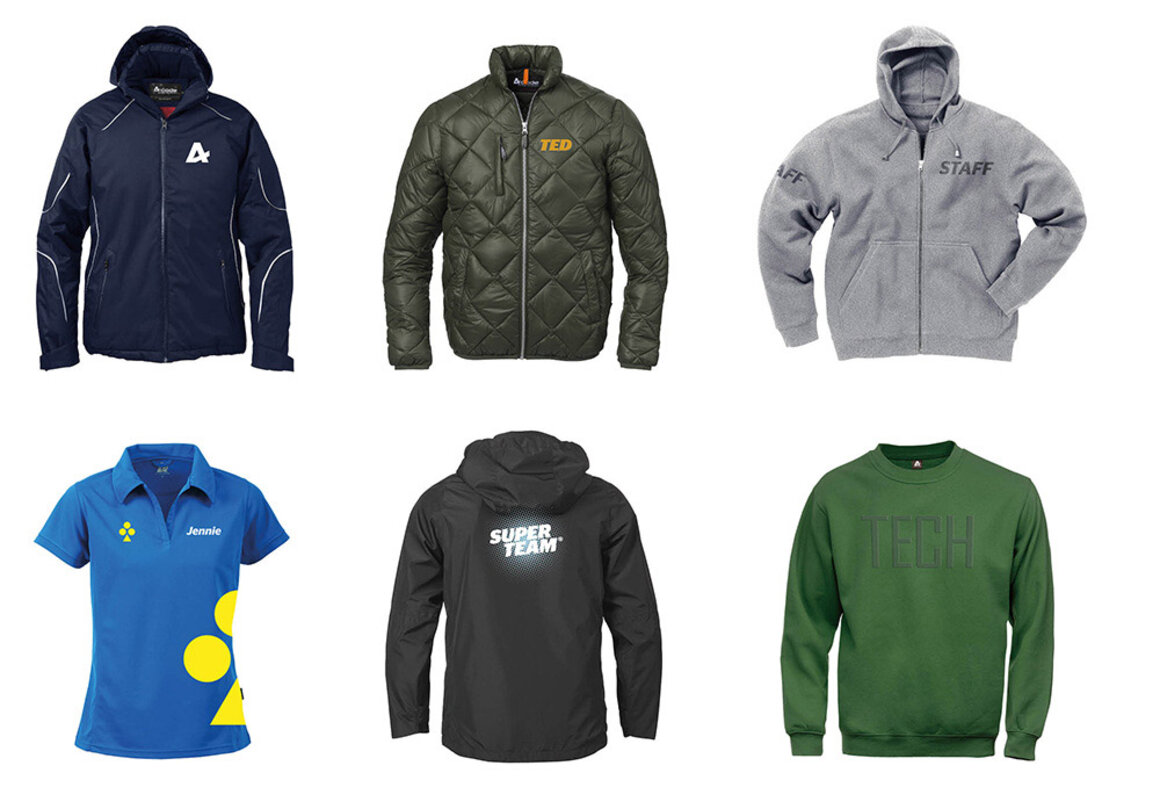 PROMOTION AND MATCHING HAS NEVER BEEN EASIER
Acode now offer the basic colours red, navy blue and black in a large selection of models. Perfect for matching and promotion when you need more than one garment. Each Acode garment is made to function in a context and to make active use easier, whatever the weather. With our large range of models, it has never been easier to match and promote your company image.