Your safety, our top priority
We put the worker's safety first. By choosing our flame protection garments, you get the ultimate protection according to the latest European norms. To ensure Fristads quality, we also perform our own tests – comprising anything from strength, tensile and abrasion, to real life usability and user comfort. Our wide assortment makes it easy to find the flame protective workwear that fit your occupation and risk assessment while adding to your safety.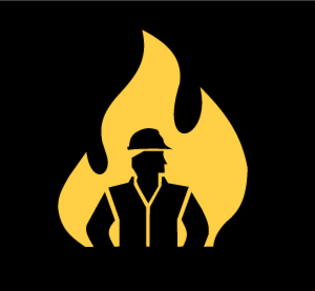 NORMS AND CERTIFICATIONS
All our flame retardant garments are certified according to European norms and offer protection from second degree burns. Certified Personal Protective clothing follow the directive 89/686/EEC for Personal Protective Equipment (PPE).
All garments have a clear label showing the protective norms.
Read more about norms and certifications under Standard Facts.
Garments that are dirty, wet or sweaty provide less flame protection.
After a flame retardant garment is exposed to flames, it is ruined. Even if the damage is not visible, the fabric is weakened and holes will form when it is washed.
Garments may only be patched using a fabric that at least meets the requirements of the standard for the garment. For example, a garment certified according to EN ISO 11611 may only be patched with a fabric that meets EN ISO 11611 requirements.
Transfers and embroideries which are tested against flame spread may be applied.
For high visibility garments (certified according to EN 471/EN ISO 20471), large transfers and embroidery are not permitted as the area of fluorescent material must be of a specific size to achieve the class for which the garment is certified.
The reflective tape on our flame retardant garments is flame retardant and approved according to EN ISO 14116, EN 469 and EN 471/EN ISO 20471.
All the linings in our flame retardant garments are approved according to EN ISO 14116.
None of our products contain PBB (polybrominated biphenyl) or PBDE (polybrominated diphenyl ethers).
Where flame retardant clothing is concerned, different occupational groups have different needs.