AN aLL-WOMEN CYCLOCROSS TEAM
The 777 pro women cyclocross team consists exclusively of women and is led by former professional cyclist Bart Wellens. As sponsors, we dress the cyclists outside of the tracks as well as the team around the ladies and team management, caretakers and mechanics.
Cyclocross is a form of bicycle racing. The competitions are usually performed on a lap course featuring a mix of pavement, sand, grass, steep hills, wooded trails, road etc. Obstacles are common and 1/3 of the track must consist of terrain which requires the rider to quickly dismount and carry the bike. Cyclocross is very popular in countries such as the Netherlands, Belgium and France and has high demands on the rider's aerobic endurance and bike-handling skills. World cup season is October-February.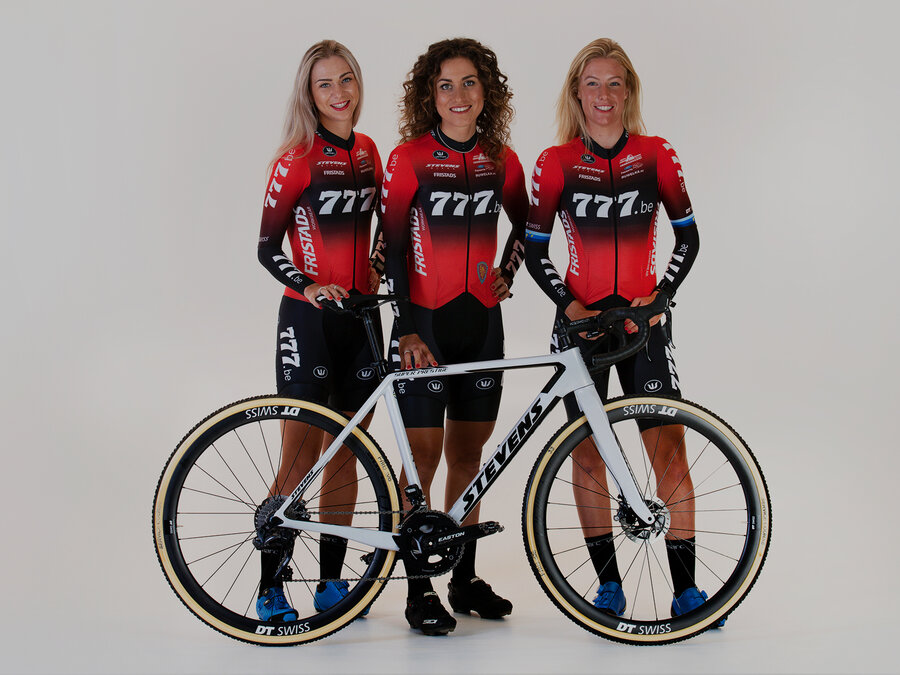 Alice Maria Arzuffi (ITA) - 11/19/1994
4x Italian U23 Champion: 2013, 2014, 2015 & 2016
Bronze at U23 European Championship: 2014 & 2015
Silver at U23 European Championship: 2016
​​​​​​​Bronze at European Elite Championship: 2017
Annemarie Worst (NED) - 19/12/1995
World U23 Champion: 2017
European Champion 2018
Winner of the Cyclocross World Cup: 2019-2020
Bronze at European Championship Elites: 2019
Inge van der Heijden (NED) - 12/08/1999
World Champion Cyclocross U23: 2019
​​​​​​​Dutch champion promises: 2018 & 2020
Product gallery
We offer high quality workwear for both work and your projects at home.
Sponsorships
Enduro, Biathlon and more CX. Check out Fristads' other sponsorships.