The ENDURO TEAM
​​​​​​​FRISTADS MONDRAKER COMES
ENDURO - the new favourite sport of the MTB world
Under the leadership of our Italian colleague and multiple World Champion Bruno (Br1), Fristads Moondraker competes in super enduro. A sport that combines downhill and cross-country cycling, and has become very popular among mountain bikers all over the world during the last couple of years. You compete in a number of downhill-oriented courses where the racing time for each course is added together. Best time wins.
Fristads Moondraker consists of 15 MTB cyclists. The team competes both nationally and in the EWS - Enduro World Series. Lately they have had great success, both at home in Italy and internationally.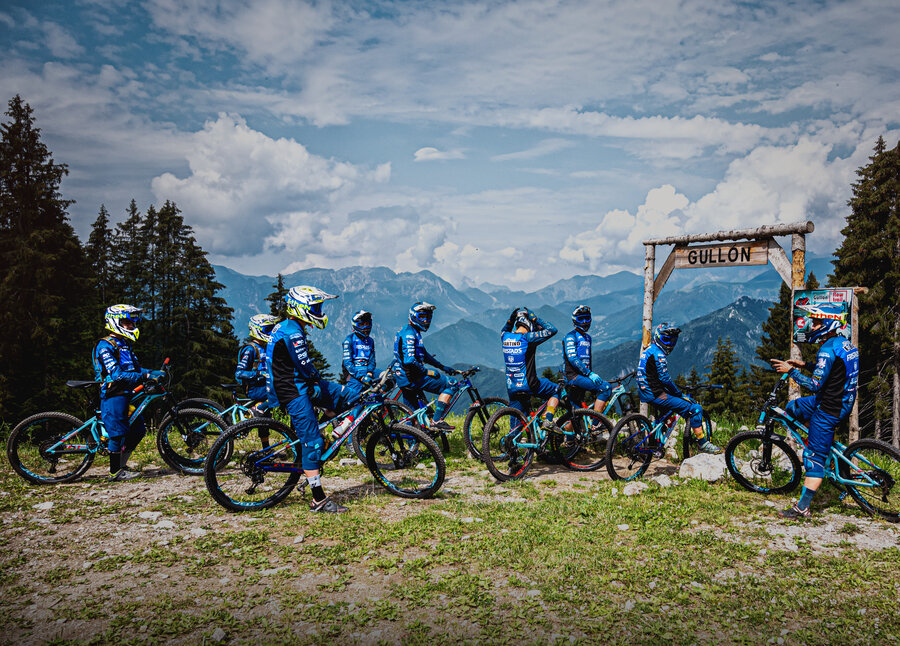 "Between the downhill courses there is no timekeeping and you often ride in a group, which makes enduro a very social competition format. That along with the nature experience is what makes it so great", says Bruno.
Product gallery
We offer high quality workwear for both work and your projects at home.
Sponsorships
Biathlon, cycloscross and alpine skiing. Learn more about our sponsorships.