5 questions with Ola Skinnarmo
You know you have an explorer on the phone when he asks, "Do you think I could call you back next week? I'm in the middle of summiting Mount Kebnekaise". Ola Skinnarmo is one of the greatest adventurers in Sweden, boasting several impressive expeditions in the past. Among other achievements, he was the first Swede to ski both to the North and South Poles. Today, Ola works as a guide for his own business Expeditionsresor, which offers challenging and unforgettable experiences in a safe way. We asked Ola five questions about his expeditions.
1. What is the most unexpected thing that has happened during one of your trips?
That's a good question. Adventures are eventful by nature, so this may not be the most unexpected thing that happened, but it was a very neat experience. When we sailed from Antarctica through to the Arctic Ocean, an amazing iceberg all of a sudden emerged at sunrise. It was full of penguins that were just standing there, bobbing up and down. They just drifted farther and farther away from where they should've been. It was a really cool experience.
2. Have you ever been in a situation where you feared for your life?
I had a really close call once when I was sailing to Greenland. I fell into a crevasse and the fall was nearly 10 metres. Fortunately, I landed on an edge. If i hadn't landed there i would've continued down into the crevasse and wouldn't have been able to do this interview today. I lost one of my nine lives there. ​​​​​​​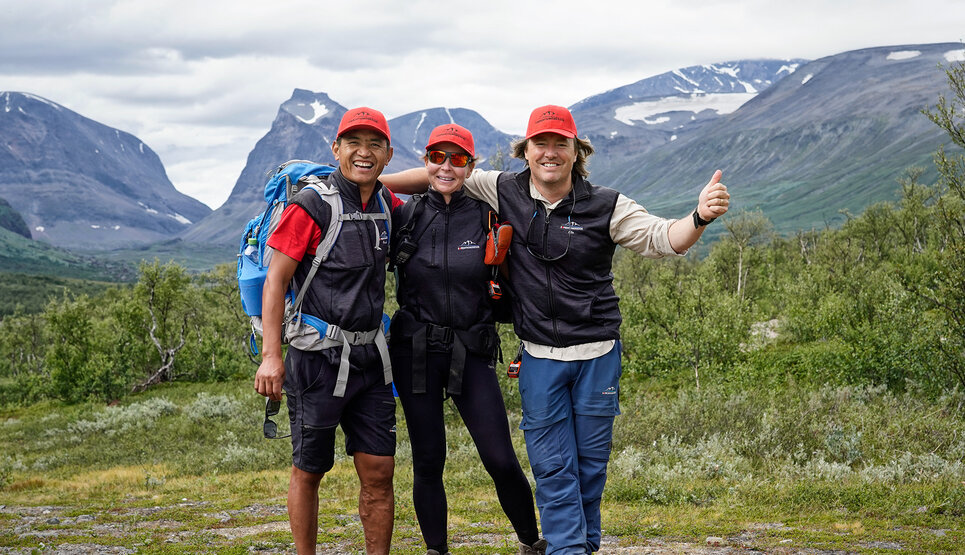 3. If you were to recommend a destination to visit, which would it be?
Surprisingly few have summited the highest mountain in Sweden, Kebnekaise – it's something I highly recommend that everybody does sometime in their lives. My sons and I hiked, or rather climbed, Kebnekaise last summer and everybody thought it was really neat.
4. What advice would you give new adventurers?
To dare to take on challenges step by step. Or, you could take a shortcut and go through Expeditionsresor. That way, you get both experience and know-how, making really challenging experiences safe and fun. In general, it's also important that the clothes are functional rain or shine – that they keep you dry. It's like the saying goes, "there's no such thing as bad weather, only bad clothing." If you're outside for a long time, it's obviously important to choose clothes that can handle the conditions.

5. What would you have told the younger explorer Ola that would've helped you along the way?
I'm the kind of person who'd rather look forward than backward. I'm really happy and grateful that I've dared to live the kind of life that I've lived. I was only 26 years old when I skied to the South Pole and sometimes I'm honestly both baffled and impressed that I succeeded. So honestly, I don't know if I would've wanted any advice like that. I'm super happy about the life I've lived, even if it hasn't always been the safest one.
Care & repair
Reduce, reuse and repair. When it comes to sustainability in the workwear industry, Fristads is leading the charge.