the lightest gore-tex ®
Flame protection garments ever
Heavy rain in the morning. Rising temperatures in the afternoon. Long working days.
It' s tough to work outside in hard weather conditions. Fristads' new shell garments
are the lightest GORE-TEX® arc and flame protective garments on the market. They
stay durably waterproof and reliably protect you against thermal and electric hazards.
Maximum comfort and flexibility combined with the highest protection level.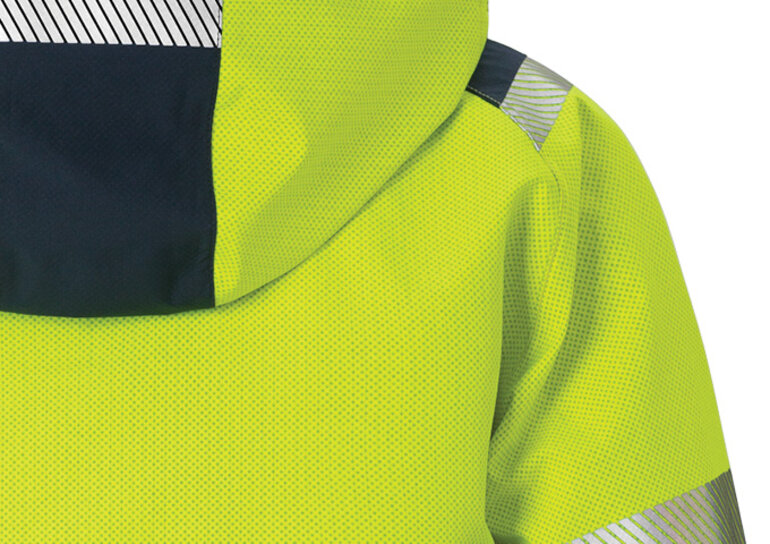 Lightweigt and flexible
Extra high electric arc protection
Open arc: 49,1 cal/cm2
Box test: class 2 = 7kA
Electrostatic discharge protection
Approved for heavy welding class 2
Molten metal protection
Liquid chemicals protection
High visibility certified
Certified rain garments
Metal free
Waterproof
Windproof
Breathable
Inherent flame protection
Dirt and oil repellent
Approved for 30 washes at 60°
Detachable and adjustable hood.


Zip to top of collar covered by storm flap with velcro fastening.


Chest pockets with zips, one with inside D-ring. Flaps with velcro fastening.


Two inside pockets, one with zip, one with phone pocket with velcro fastening and loop for mobile phone earpiece.


Adjustable sleeve end with elastic inner cuff.


Adjustable hem with drawstring.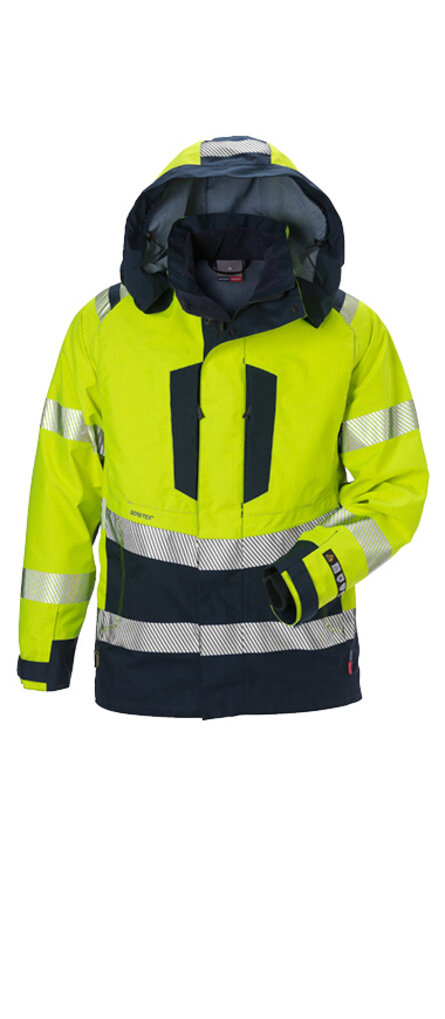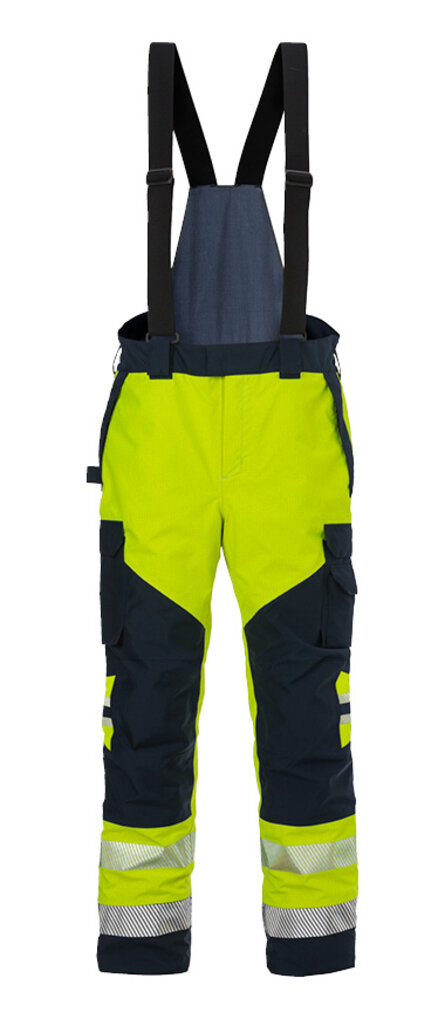 Elastic detachable braces.


Front pockets with zips and flaps.


Two back pockets with flaps and concealed snap fastening.


Hammer loop.


Leg pocket with flap and concealed snap fastening.


Leg pocket and phone pocket. Both with flaps and concealed snap fastening.
​​​​​​​
CORDURA® reinforced knee pockets with inside opening for height adjustable knee pads.


Pre-shaped knees.


Concealed zips up to knees.


Adjustable leg ends with inside snow gaiter.
FABRIC GXE / GORE-TEX® MATERIAL
GXE is the new lightweight and flexible GORE-TEX® 2-layer material providing greater freedom of movement for the wearer. It is waterproof and windproof as well as breathable, and the fabric remains light and flexible even in wet conditions.
The GXE fabric is made of polyester and antistatic fibres with a flame-retardant and electric arc-protective laminate. The material has inherent flame protection in the sense that the flame-protective performance is included in the laminate. No flame retardant treatment of the outer textile is added. The fabric's protective performance is exactly the same on the first day of usage as it would be after years of using and washing the garment.
The high-visibility GXE fabric provides outstanding Multinorm protection and is certified for a wide range of hazards. The garments are electric arc-tested for both Box test and Open Arc, with very high ratings. The heat and flame protection also includes molten metal splash resistance. In addition, the fabric is approved for heavy welding class 2, has electrostatic properties and protects against liquid chemicals. Approved for 30 washes at 60°.
Weight: 220 g/m² class 2: 7kA
EBT: 49,1 cal/cm² HAF: 94,8%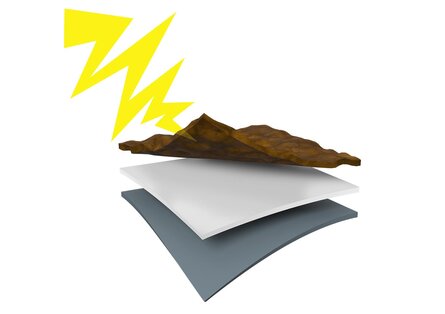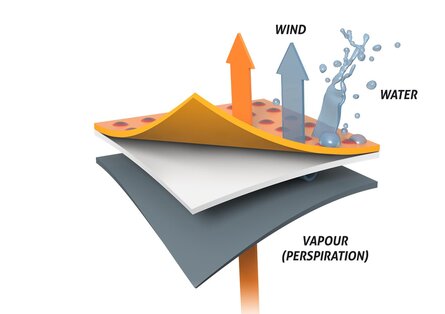 GORE-TEX®, PYRAD®, GORE® and designs are registered trademarks of W. L. Gore & Associates