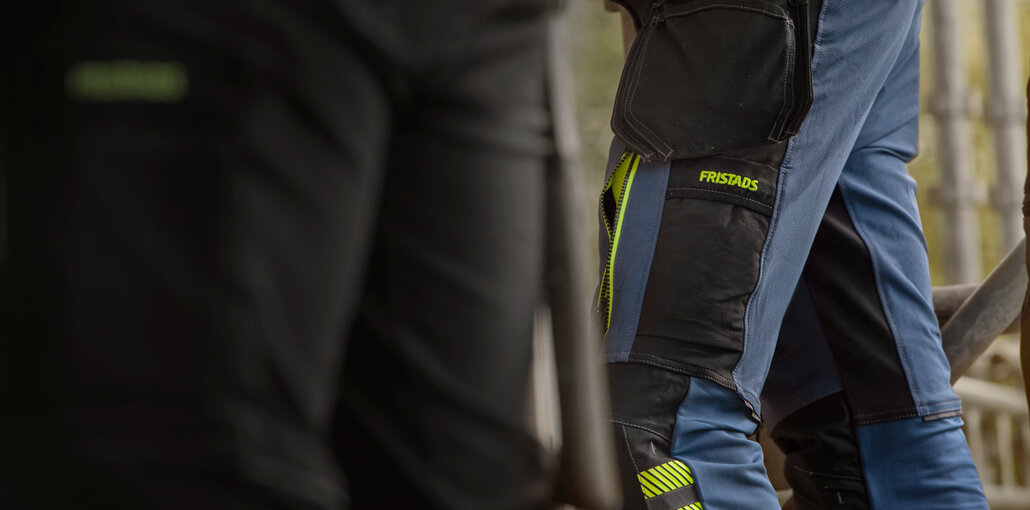 ONCE YOU GO STRETCH YOU NEVER GO BACK
There are some innovations that throughout the years have changed the way we dress, possibly forever. The zipper was one such invention, stretch fabric is another one. The demand for stretch garments has increased tremendously during the last decade and for workwear there is no exception. We have asked Fristads' designer Anastasios Lappas three questions about stretch.
How did stretch enter the world of workwear?
We get a lot of inspiration from fashion and by looking at how people dress off-work. If you use stretch garments in your spare time you want the same comfort at work. Our mission is to meet those needs while ensuring that the garments have the durability necessary for working conditions, says Anastasios Lappas, Head of Design and Innovation at Fristads.
CORDURA® denim stretch was the first stretch material introduced in the Fristads range around 2015. Today we offer a wide assortment of trousers in full stretch or with stretch panels within almost all our product areas. The stretch provides better comfort and makes it possible for a more tailored design that attracts younger users. And the new styles more and more concur the old classics.
FAS G is one example where we have updated the design of our long-time bestsellers by combining the durability of the well-tested FAS cotton fabric with the comfort of stretch panels. More recently, we have launched garments like the new jogger craftsman trousers in full stretch, where a lot of inspiration comes from the world of sports. These innovative trousers have a really nice fit, look great and take comfort to a whole new level.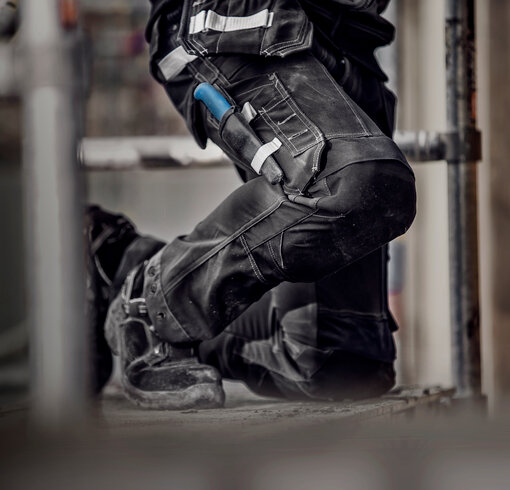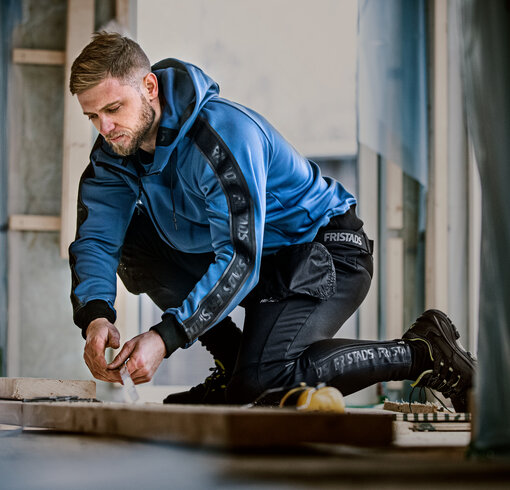 How do stretch material compare to non-stretch material in terms of durability?
One thing that really sets workwear apart from the world of fashion is the quality and durability of the stretch material, since workwear must handle a completely different level of wear and tear. All Fristads' stretch garments can be washed in 60 degrees, which says a lot about the quality. At the same time, stretch material is not comparable to our FAS® or CYD material when it comes to durability. It is important to choose the right type of garment for your job or the task ahead. For some, full stretch trousers work perfectly, while some jobs require more durability.

One solution to increase the durability of stretch garments is to place stretch panels in areas such as inside leg, crotch, yoke, hips and in the waist, whilst a stronger material is used on thighs, knees and the seat, where the garment is more exposed to wear and tear. This way, you get a long-lasting garment that at the same time offers great freedom of movement. For full stretch trousers we often use a ripstop stretch on exposed areas, which is a specific weaving technique that increases durability.
Stretch material is still relatively new within workwear but it is definitely here to stay, and I believe stretch materials will be developed further in the future. For example, elastic fibres in general are not that good with heat and it is hard to find qualities that can handle industrial laundry. Today we work use other techniques like mechanical stretch to give the garments some extra flexibility.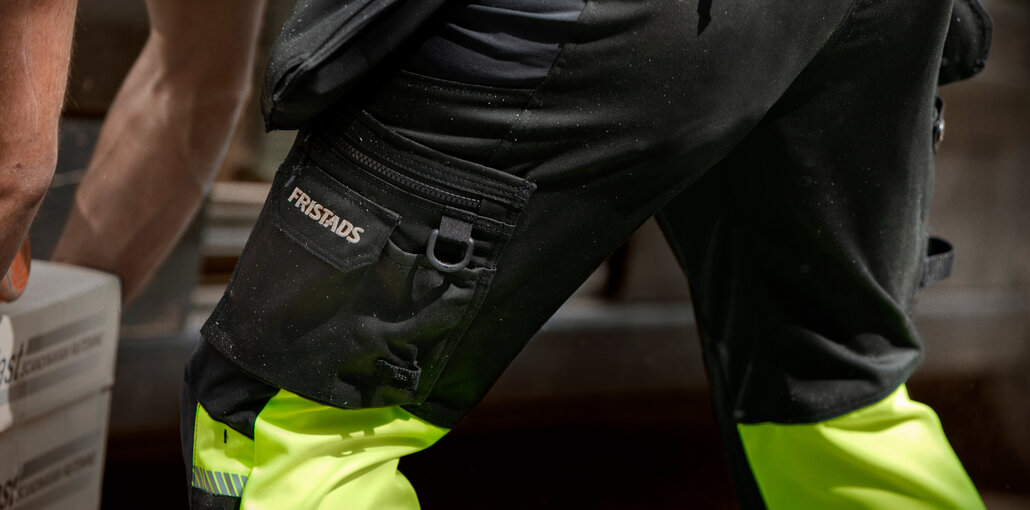 Which different stretch materials do we use for Fristads' workwear?
Which types of stretch materials we use depends on type of garment, which functions it should fill and requirements from the industry. Mechanical stretch contains no elastic fibres, instead the fibre is slightly crimped and weaved in a way that gives it room for movement. This type of material is used in workwear for the industry sector, where the garments need to meet the standards for industrial laundry. It is also used for flame-protective garments where the elastic fibre simply does not meet the requirements for the certifications.
2-way stretch stretches in one direction. This is used when you want garments to stretch on the width to increase comfort. It is the type of stretch you find in our softshell jackets and some of our service trousers with stretch panels.
4-way stretch is a highly elastic material that stretches in every direction offering full flexibility and freedom of movement. This is the type of stretch we use in most stretch panels and for our full stretch trousers.
FASG - the new generation
The perfect combination of our durable FAS material with the comfort of stretch panels and a modern design.
The idea behind the jogger
How does a pair of craftsman trousers come about? Designer Anastasios Lappas takes you thorugh the design process.