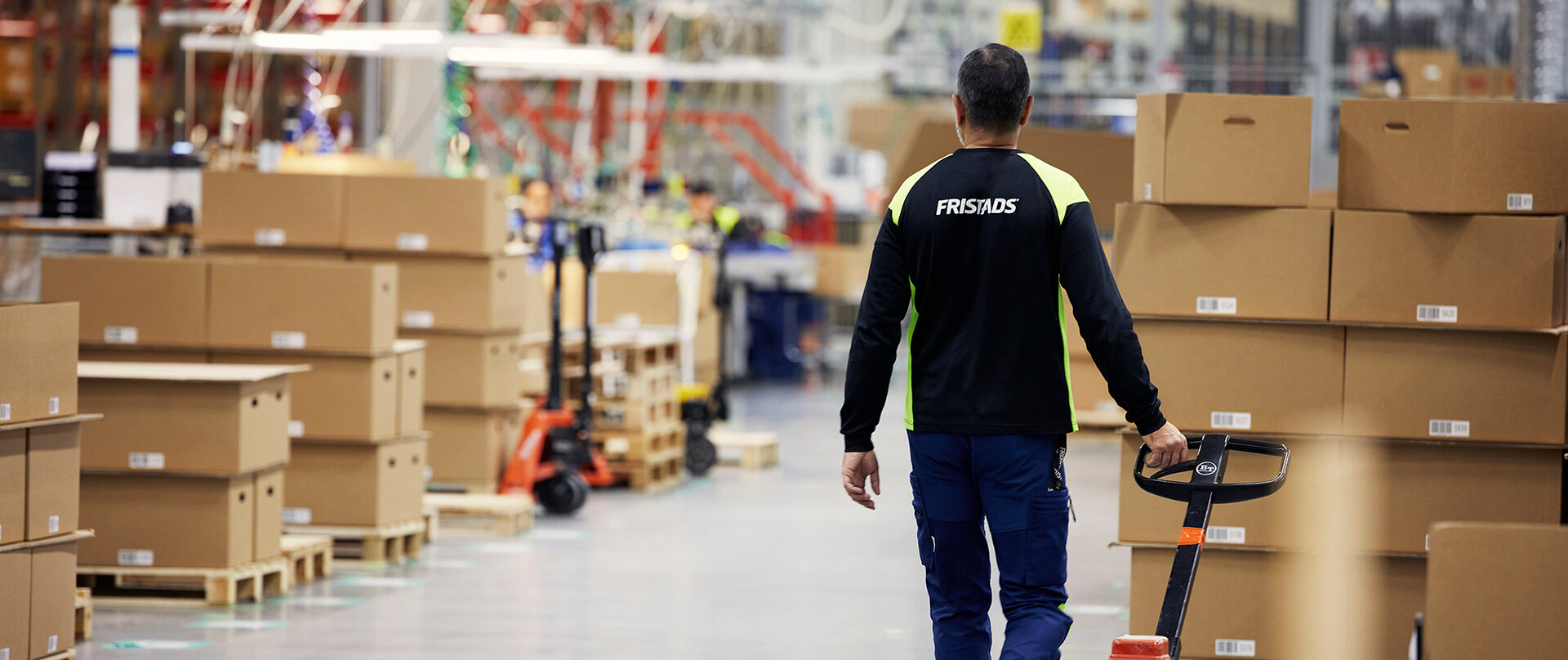 Sustainability strategy and goals
Fristads' management group is responsible for setting the overall sustainability strategy, actions and KPIs, and ensuring that they are known to every department and everyone working in the company, including part-time workers and consultants. Fristads' management group follows up on the sustainability goals and informs the vice president of Hultafors Group's PPE division, to which Fristads belongs, on key sustainability issues. The vice president of PPE in turn reports to Hultafors Group's management team.
All our actions are based on a set of policies and codes that are unique for our operation. These rules structure and regulate all our activities, ensuring that we act in a responsible way.

Since the turn of the millennium, Fristads is certified both according to ISO 9001 and ISO 14001. This requires us to work systematically with improvements of our processes and products to increase customer satisfaction as well as minimising our environmental impact.
We also certify our products through OEKO-TEX®.
Read more about and/or download our product certificates here.
Sustainable products
To compete with quality rather than price has been a key principle for Fristads from the start. For us, making quality garments is the core of our sustainability work.
​​​​​​​

Social responsibility
Everyone has the right to good working conditions. We strive for our business to always have a positive social impact on everyone involved in our operation.
​​​​​​​

UN Goals
Our sustainability strategy aims to support the UN Sustainable Development Goals by setting targets to align with the 1.5°C warming pathway in the Paris Agreement.
​​​​​​​