Not that long ago, denim jeans were the go-to garment for hiking and other outdoor activities. Those days are fortunately over. Thanks to new designs and the development of advanced materials like stretch, outdoor trousers of today are much better adapted to an active life outside than the jeans of past generations. Fristads' multifunctional outdoor trousers come in several styles and are both durable and comfortable. To make sure we minimise our environmental footprint before we hit the trails, they are also made of sustainable materials. No matter where you are headed next, our outdoor trousers will take you there.
Outdoor trousers for every occasion​​​​​​​
At Fristads, we make high-quality outdoor clothes for hiking, camping, mountainbiking, paddling and most other types of outdoor activities. Our range includes men's outdoor trousers and women's outdoor trousers, full-stretch and semi-stretch outdoor trousers. Just like the rest of the garments in our Outdoor collection, they are designed with comfort, flexibility and function in mind. Made of recycled and organic materials, our outdoor trousers are a more sustainable choice than conventionally produced garments. Not sure which are the best outdoor trousers for you? Check out our outdoor trousers guide, where you can compare the different styles side by side.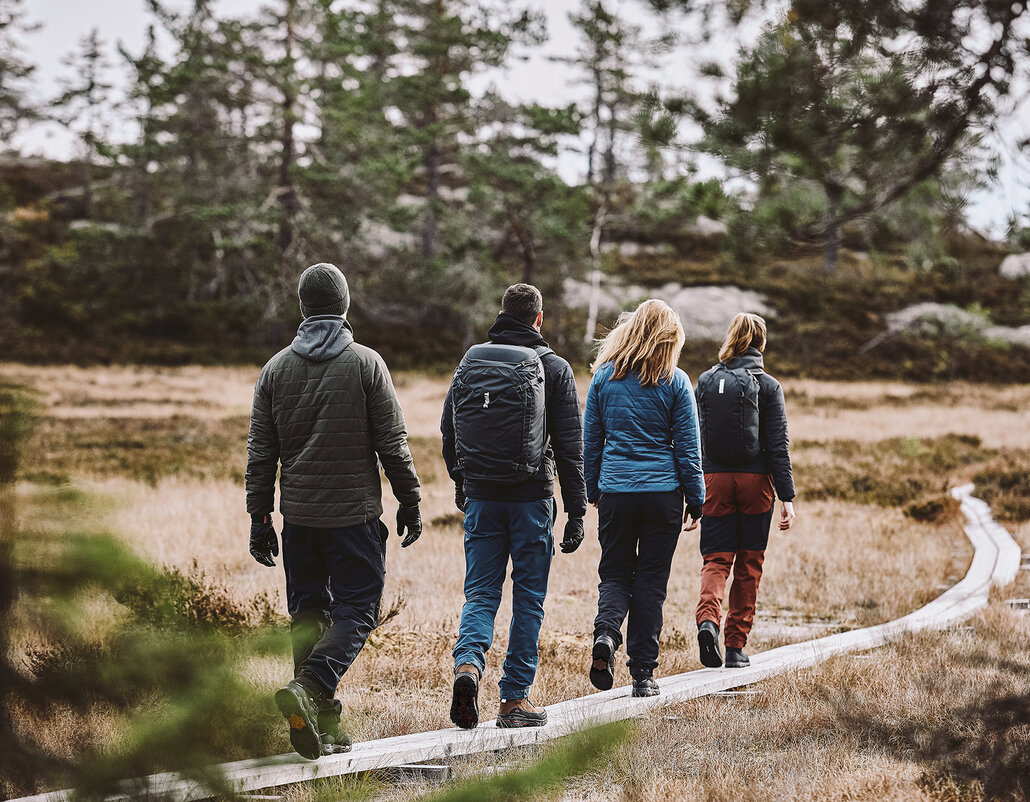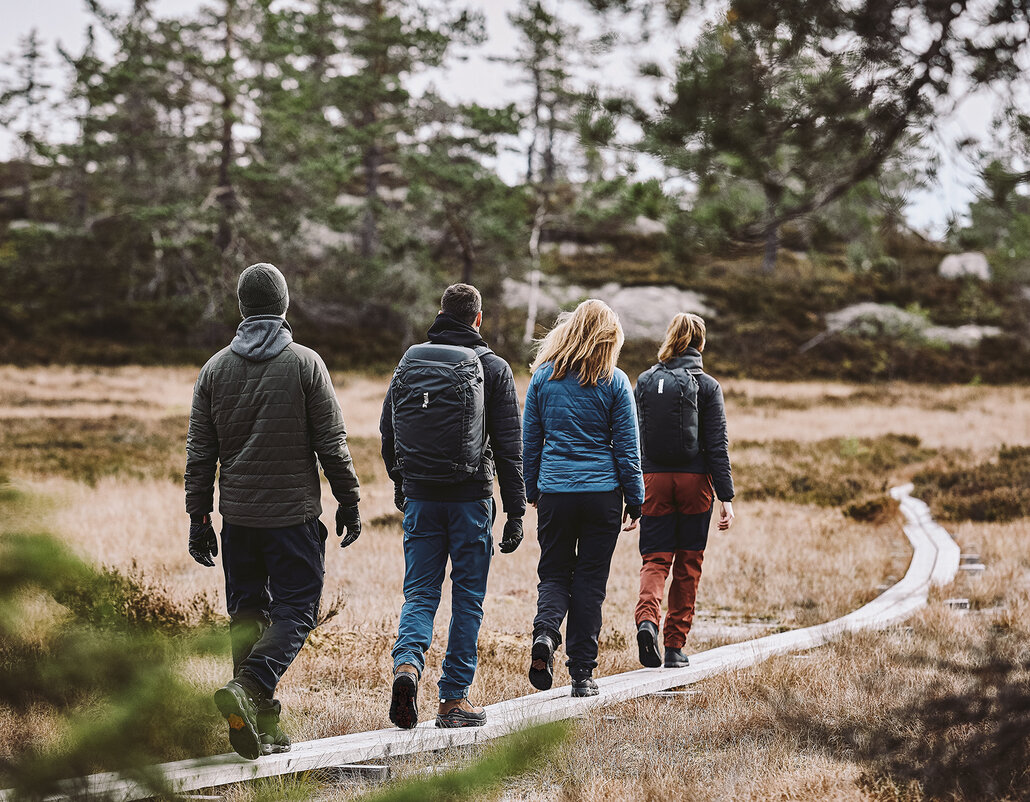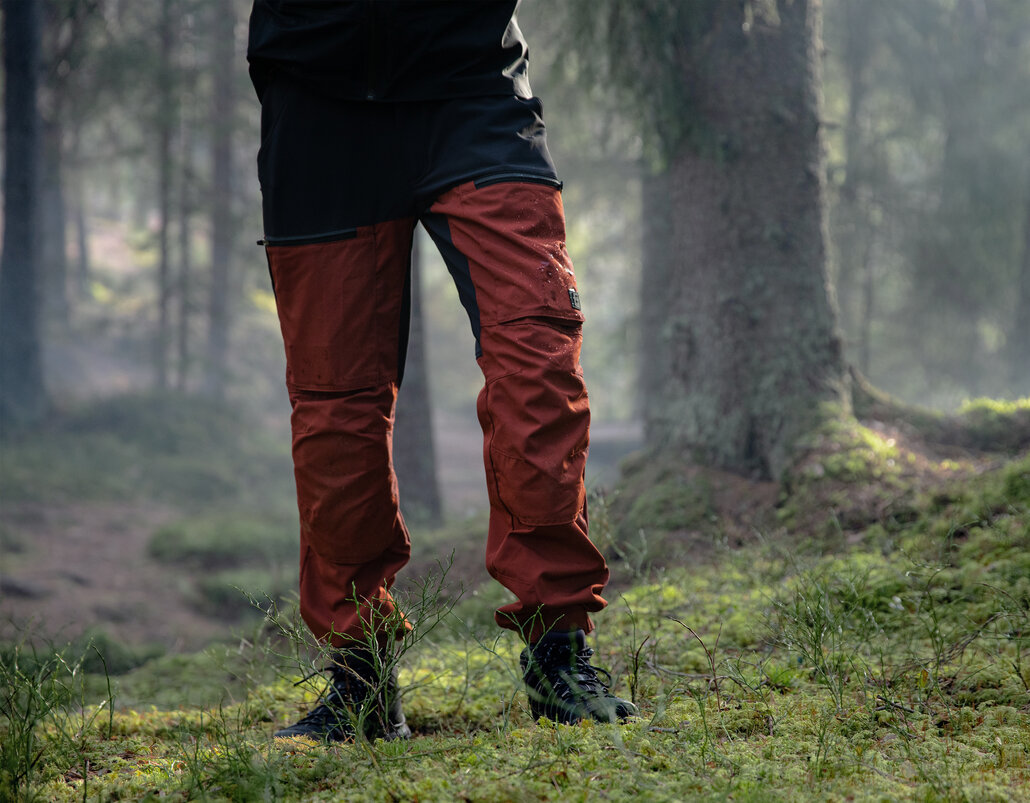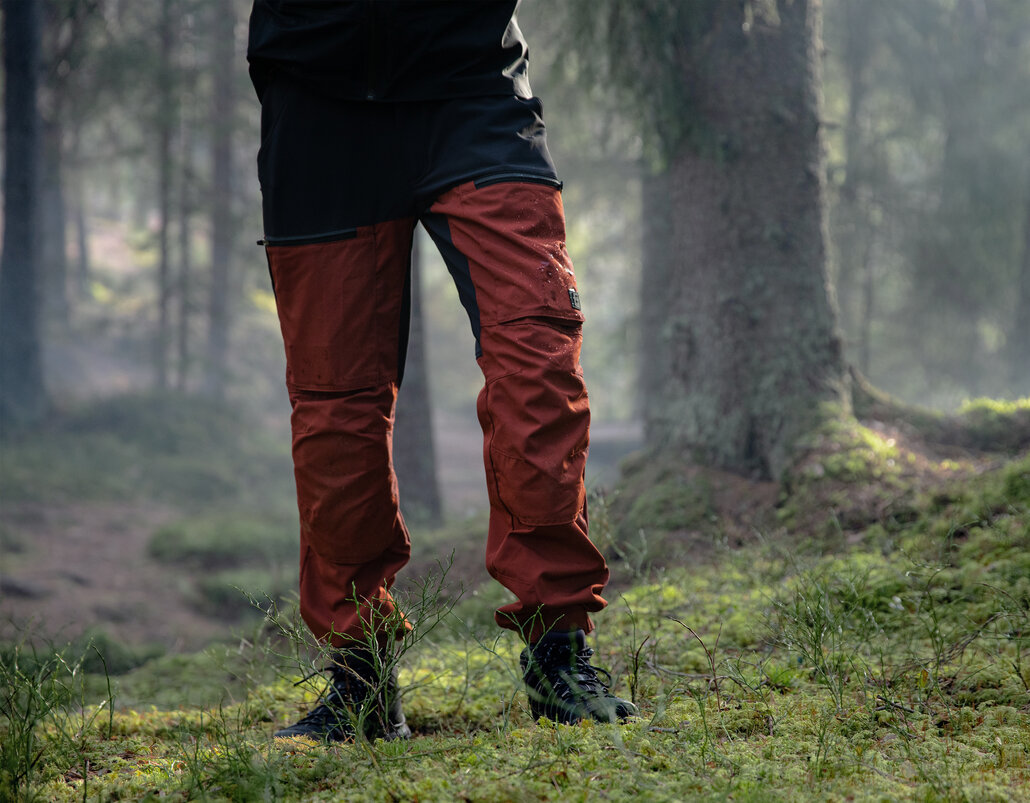 Match outdoor trousers with:
Design is the map that has to be followed throughout the entire life cycle of a garment to enable a sustainable development.
A sustainable production with as minimal impact on the environment as possible.