Our job is never done.​​​​​​​
We are keenly aware that clothing production, like most human activity, is taking a toll on the planet and we are committed to minimising our impact, without compromising the quality of our garments. That is why always respecting the planet is one of our strategic goals, meaning that it permeates our entire organisation. Every department at Fristads, Kansas and Leijona has clear sustainability targets and is working together to reduce our emissions and close the loop on our production. As a company, we have made a commitment to safeguard the environment both for the present generations and those to come. We don't believe this work will ever be completely done. But we can reassure you that we are working daily to make our environmental imprint smaller tomorrow than it is today.
– Petra Öberg Gustafsson CEO Fristads, Kansas & Leijona
We have divided our sustainability efforts into three focus areas covering the social, environmental and economic aspects of sustainability. Within each area, we will challenge the traditional way of producing workwear and are committed to finding more efficient ways to design, develop and manufacture our products

PEOPLE
Engaged employees and associates
Within the social aspect we focus on taking joint responsibility for making sure that our business has a positive social impact on everyone who is involved in the operation. Key considerations are fair jobs, ethics, health, employee satisfaction and diversity. We have made two long-term commitments: Act in accordance with our Code of Ethics and ensure that everyone working for us has good working conditions.
​​​PLANET
Sustainable product offer & operation
​​​​​​​We are dedicated to developing products that are manufactured in a sustainable manner to reduce our environmental impact. Within this aspect our key considerations are emissions, use of resources, raw materials, dyeing methods, chemicals, use of plastic, closing the loop and transport & travel. Our long-term commitments for the environmental aspect are to adopt circular thinking throughout the product process, and reduce our greenhouse gas emissions by 50% by 2030.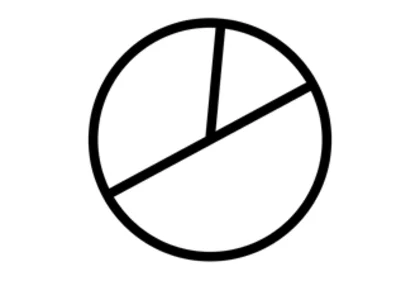 PROFIT
Reliable partner
​​​​​​​A profitable business is essential to stay on top of the innovation and development needed to lead the industry on sustainability. Within the economic aspect of sustainability, we focus on making it easy for our customers and suppliers to make better choices by being knowledgeable about issues of sustainability. Our long-term commitments are to become the workwear industry's experts on sustainability, and to help our customers and suppliers to fulfil their sustainability goals.
UN Goals
Our sustainability strategy aims to support the UN Sustainable Development Goals by setting targets to align with the 1.5°C warming pathway in the Paris Agreement.​​​​​​​
​​​​​​​
TRACKING EMISSIONS
Since 2018, Fristads has mapped greenhouse gas emissions with the goal to reduce our overall carbon footprint by 50% by 2030.​​​​​​​​​​​​​​
​​​​​​​


Our initiatives
To reduce the environmental impact connected to our operation we have initiated a number of activities to promote a sustainable development.
​​​​​​​
Read more >