Protect your knees
Working in the kneeling positions is a great strain on the body and on your knees in particular. Therefore, it is important to use the right kind of knee protection that fits optimally on your knees.
Fristads kneepads
Fristads has two types of knee pads. 9200 KP and 9395 KP are made of lightweight, flexible material that molds to the shape of the knee for a comfortable fit. 9200 KP have reinforced protection against penetration in the front. 955 KS and 957 KT are made of extra durable material that provides the protection and comfort needed when working long hours in a kneeling position. Available in two thicknesses and can easily be cut to desired size.
CERTIFIED KNEE PADS
The knee pads 9200 KP and 9395 KP are certified according to EN 14404. That means the knee pads are certified when used together with the knee pockets in Fristads' work trousers, bib'n'braces and coveralls. Read more about the certification here.
FLAME-PROTECTED KNEE PADS
Fristads' knee pads 9200 KP are also flame protected according to EN 11612 A1 in combination with Fristads' flame-protected assortment. Read more about the certification here.
Find the right knee pads for you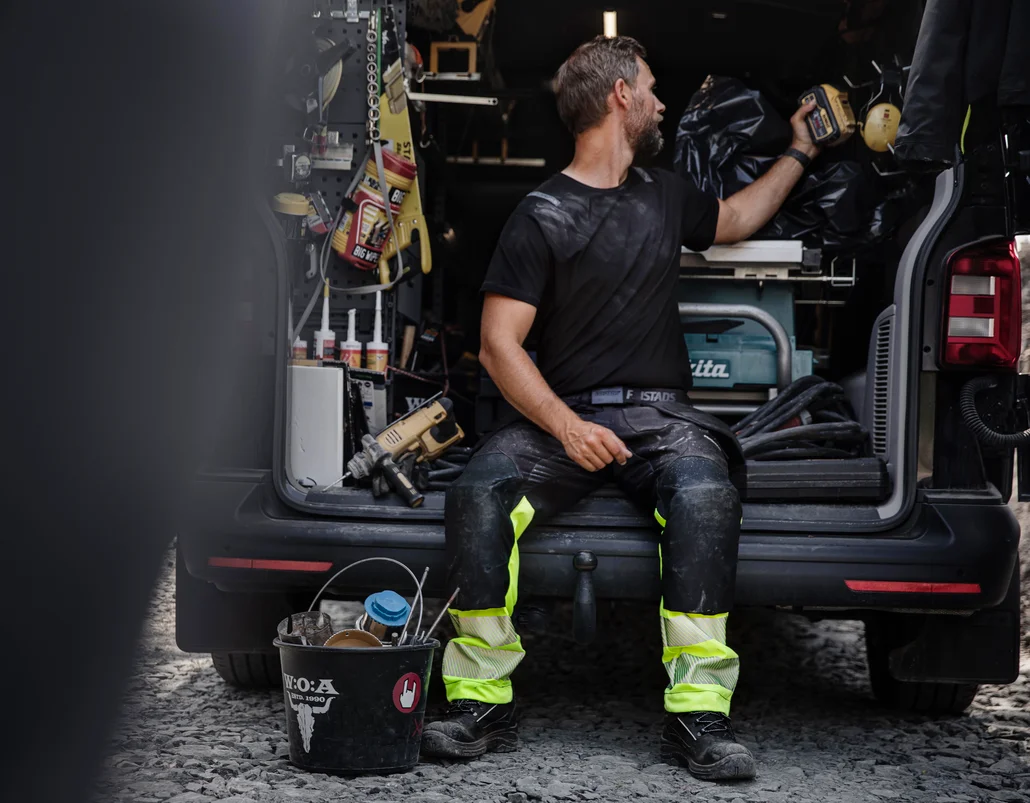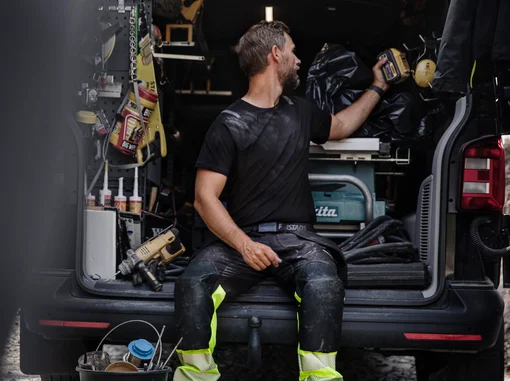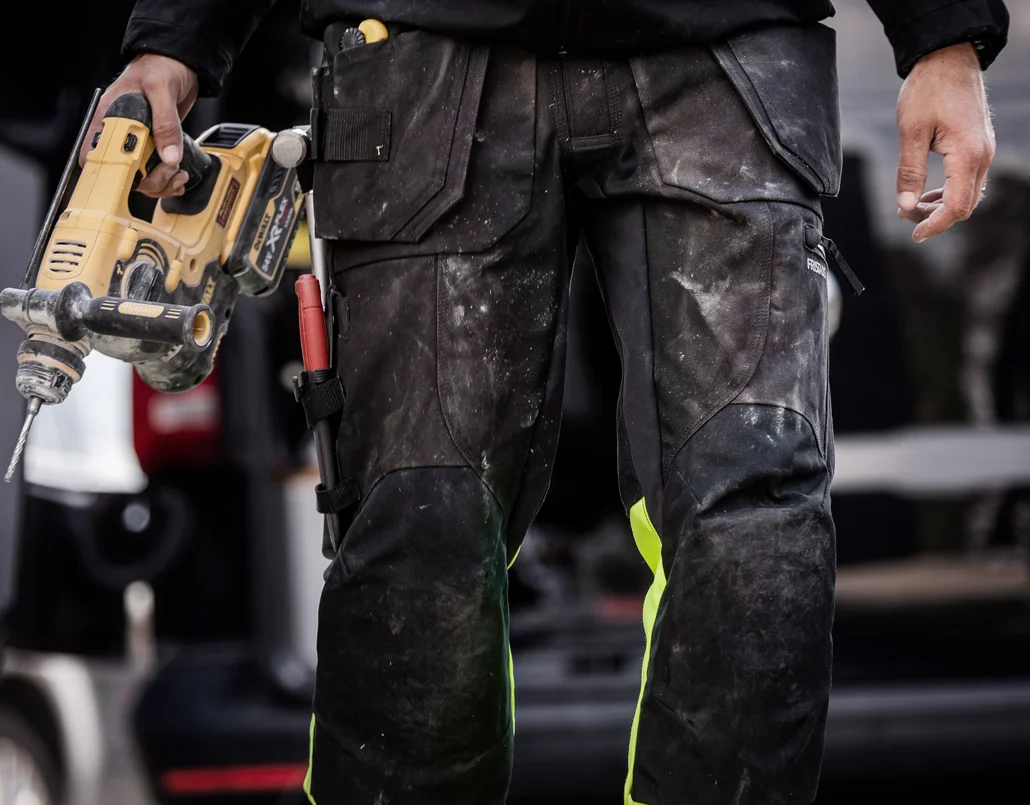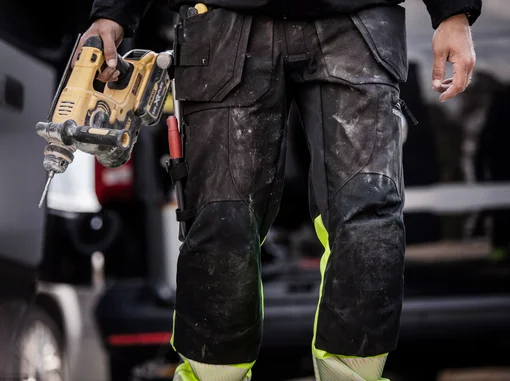 Types of knee protectors
Type 1 knee protectors are independent of other clothing and fasten around the leg.
Type 2 knee protectors made of foam plastic or other padding material to be placed in pockets on trouser legs, or permanently attached to trousers.
Type 3 knee protectors that are not attached to the body, but put in place as the user moves around. These may be for each knee or for both knees together.
Type 4 knee protectors for one or both knees, which are parts of devices with additional functions such as a frame to aid standing up, or a kneeling seat. The knee protectors