EN 13034:2005, TYPE PB* [6]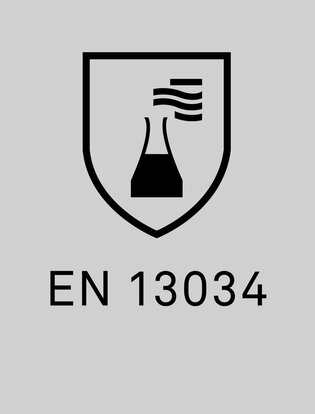 Protective clothing offering limited protective performance against liquid chemicals.
Important: The standard describes clothing that has been tested for repellence to chemical splashes, not resistance to permeation of chemicals! The clothing gives protection against specific named chemicals.
Sulphuric acid, H2SO4, 30 %
Sodium hydroxide, naOH, 10 %
O-Xylene, undiluted
Butan-1-ol, undiluted
*PB = partial body protection
​​​​​​​
Please note: Adequate treatment must be added to the washing process minimum for every 5th washing cycle.​​​​​​​