Tracking our carbon footprint with STICA
Since 2018, Fristads has mapped its greenhouse gas emissions as a member of the Swedish Textile Initiative for Climate Action, STICA. STICA is a joint climate initiative for Swedish textile companies that focuses on reducing greenhouse gas emissions in line with the 1.5° C pathway, as defined in the Paris Agreement. In the end of 2021, we reported scope 3 were most of our emissions occur and where we can make our biggest difference. Scope 3 involves emissions outside our own walls, throughout our value chain.

Scope 1
Refers to emissions from owned or controlled sources, such as vehicles and facilities.

Scope 2
Refers to emissions from purchased and used electricity, district heating and cooling.

Scope 3
Refers to emissions from external assets, such as purchased goods and services.
In 2021, Fristads emitted a total of 1182 tonnes of CO2 equivalents in scopes 1 and 2, which focus on emissions from our own operations. This was down from 1954 tonnes of CO2 in 2018, meaning a decrease by 39,5% since 2018. The decrease can be linked to emissions from electricity use being halved and that more electricity comes from climate-neutral sources. This result also affects that emissions and energy use per area has both decreased a lot since 2018. Another aspect that affects this is the change to a smaller and more efficient office and warehouse in Borås in 2019.

Emissions from fuel use for own heat production and heating have also seen a reduction of 60 respectively 27% since 2018. Emissions from company operated cars have however increase by 25 % which is a result of the company growing and expanding in new markets.

For Scope 3 Fristads emissions has decreased with 2% since the baseline year 2019. The result is mainly an effect of that we received a lot of ordered products during the last year. On product level the decrease is 9%. The decrease is not larger because of the transports by air has increased by 106% from 2019 to 2021.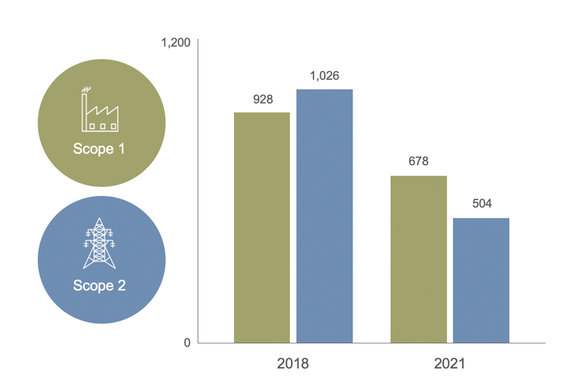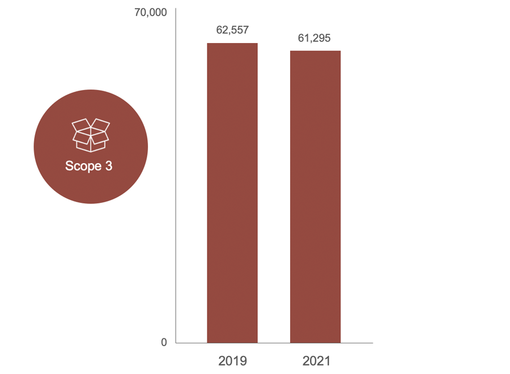 Sustainability report
At Fristads, we are passionate about sustainability and it is the guiding star of everything that we do. Read about our actions and projects during 2021 and get the latest figures.​​​​​​​

Read more >
Environmental Declaration
The Environmental Product Declaration (EPD) is a tool that guides customers, buyers and those responsible for public procurement to making more insightful decisions.​​​​​​​

Read more >
Sustainable products
To compete with quality rather than price has been a key principle for Fristads from the start. For us, making quality garments is the core of our sustainability work.