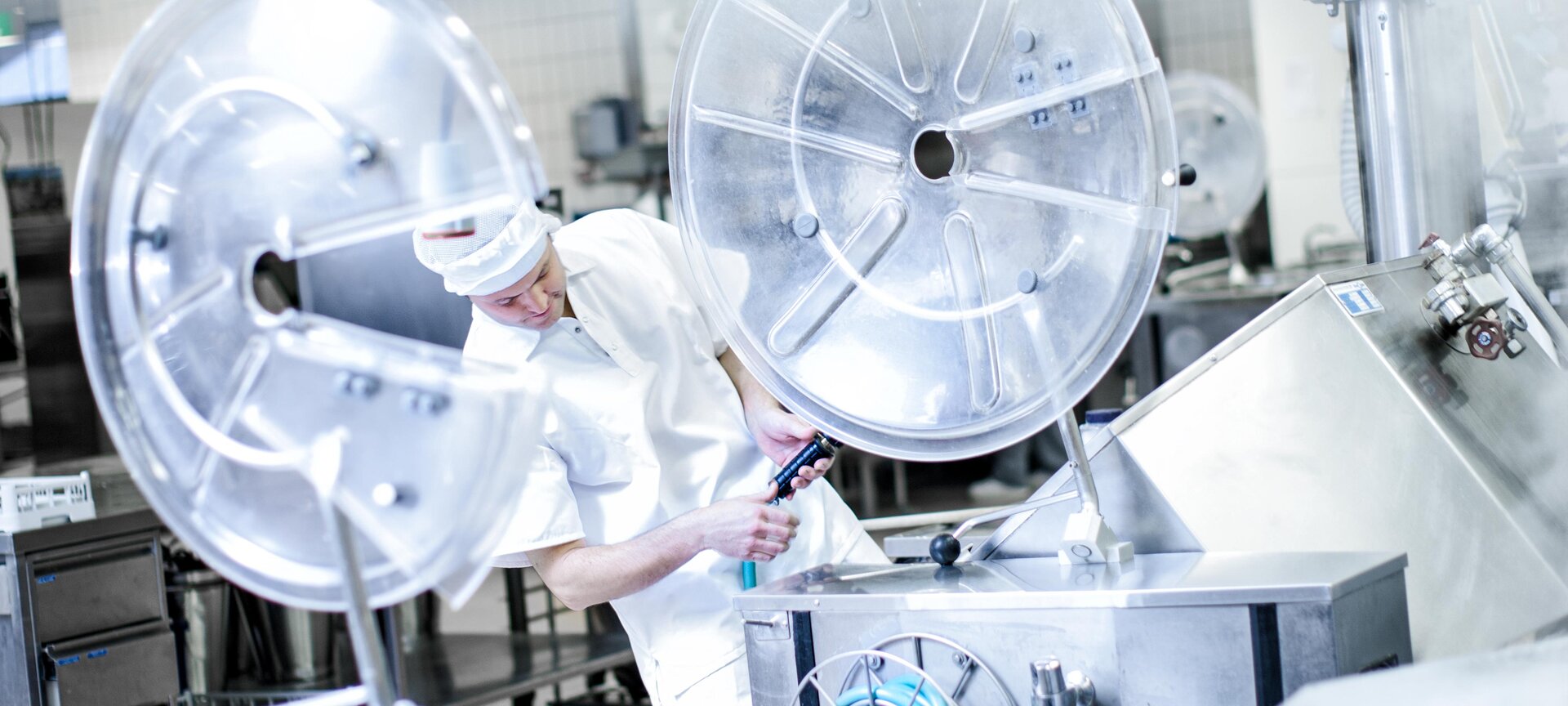 Comfortable and hygienic workwear for you working in the food industry
This is the workwear collection required when working in the food industry. Especially developed to meet the challenges faced by industry, manufacturing and handling when requirements on hygiene are crucial. Comfortable clothing that is light, durable and complies with strict laundry requirements.
Fristads food collection is designed to comply with din 10524
DIN 10524 standard "Food hygiene – Workwear in food business" provides instructions for the food industry relating to manufacturing and handling where hygiene requirements are crucial. The aim is to avoid contamination of food products caused by unsuitable or inappropriate workwear. DIN 10524 is based on three hygiene risk levels; low, high and maximum. The correct hygiene risk level is dependent ofthe type of product that is handled.
Low risk: Handling of non-perishable foodstuffs, e.g pasta.




High risk: Handling of unpacked, perishable foodstuffs processed in an industrial manner, e.g. raw meat.
​​​​​​​

Maximum risk: Handling of unpacked and ready to eat foodstuffs that will not be heated further, e.g. salads.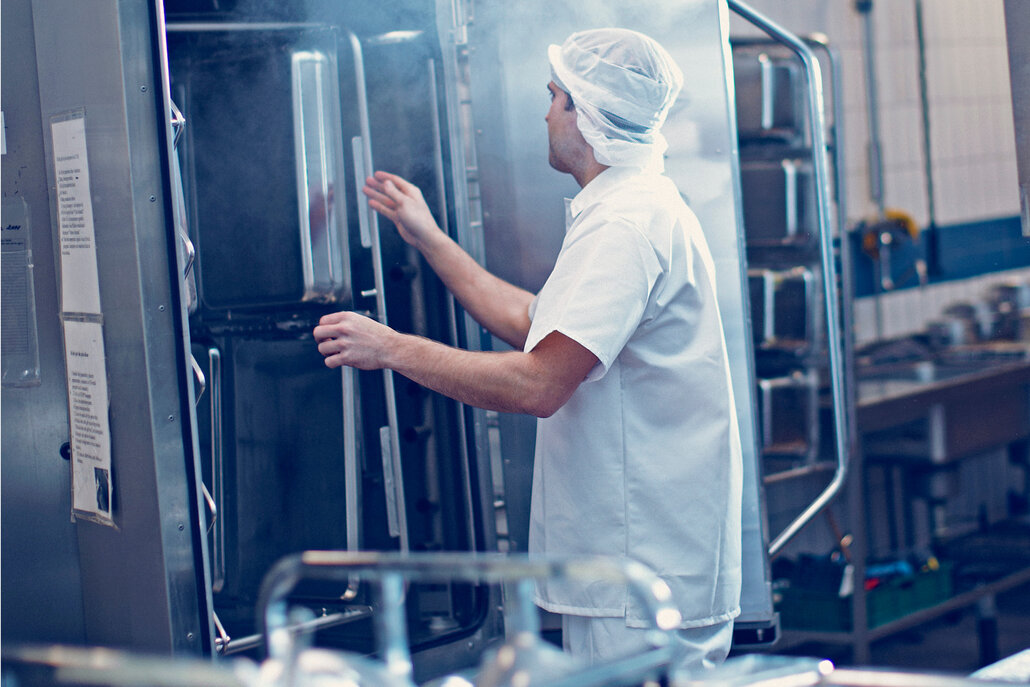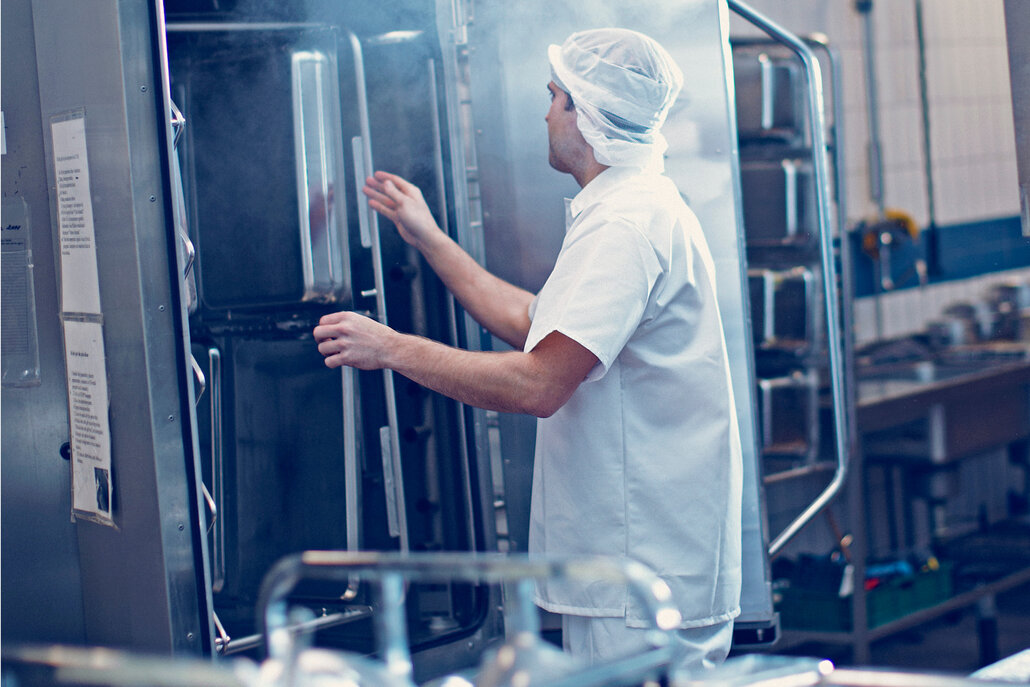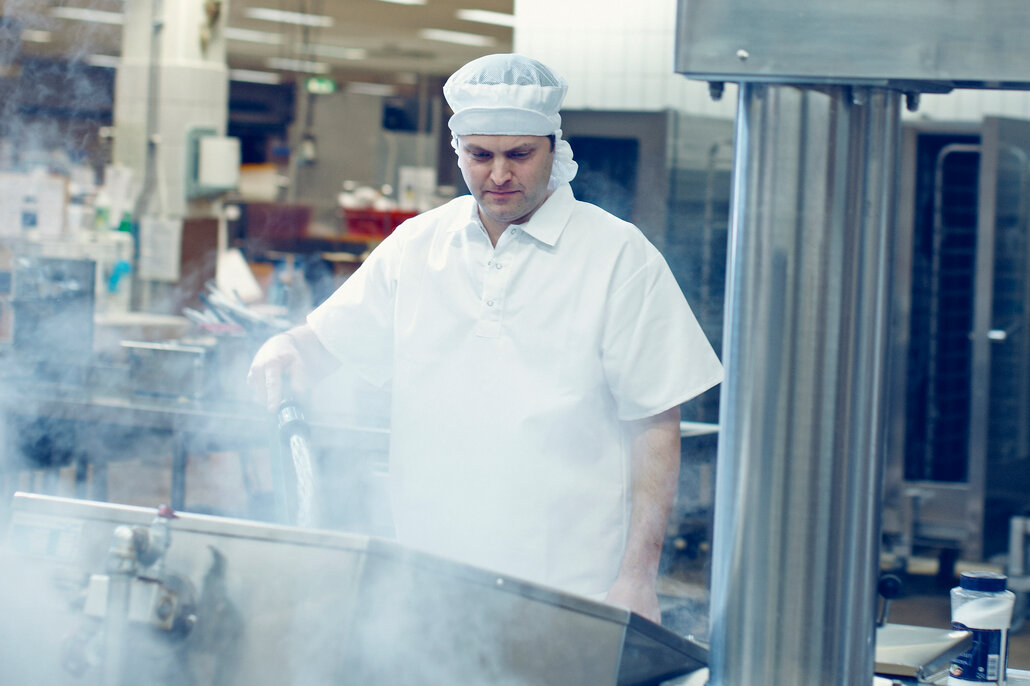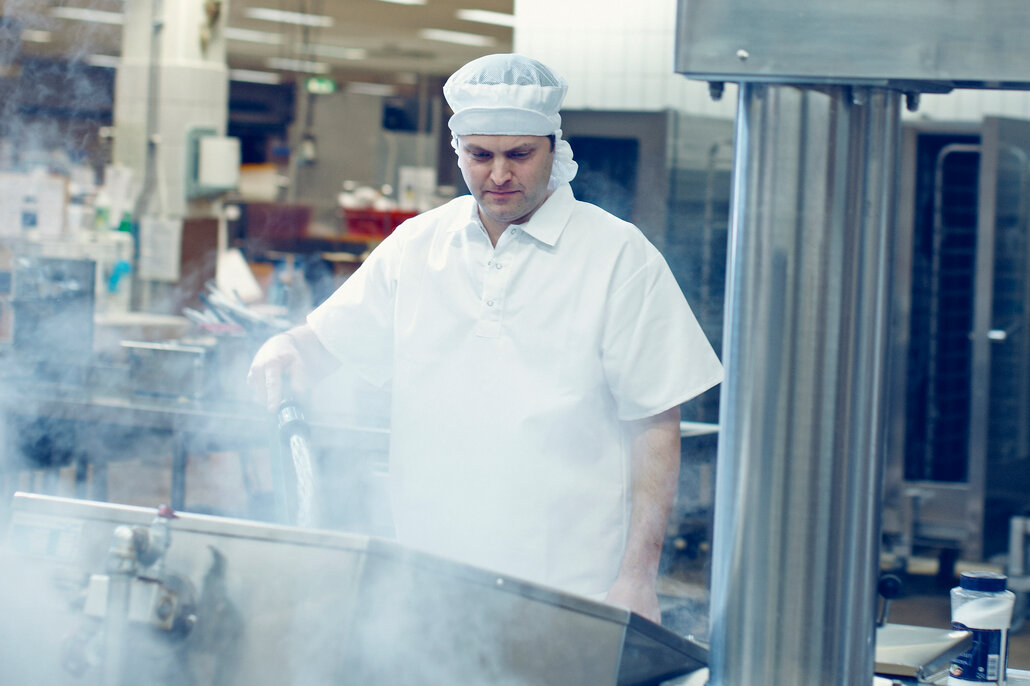 What does din 10524 mean?
Fristads Food is a collection where all garments are specifically designed to comply with the different food risk areas stated in DIN 10524. As an example, workwear worn in high risk areas are not allowed to have external openings and fasteners must be made of metal. All garments in Fristads Food assortment are approved for industrial laundering
Materials used in our food & industry collection
P154 is a well-tested material for industrial garments. A perfect combination of durability and comfort that naturally meets strict laundering requirements. 65% polyester, 35% cotton. Weight 245 g/m2.





P159 is a lighter version av P154 used for our food shirts. ​​​​​​​
OUR COLLECTION RISK LEVEL DIN 10524 - HIGH RISK
*113842-900 maximum risk.
OUR COLLECTION RISK LEVEL DIN 10524 - LOW RISK
Can be combined with coats, shirt and polo shirt with risk level high.