A new level of comfort at work
In the spring of 2021, Fristads launched the first Fusion trousers made of 100% stretch material, adding extra comfort to your workday. The new trousers are made of a lightweight fabric that stretches in all directions and are reinforced with ripstop stretch in exposed areas to increase durability. With features like knee pockets, reflective details and other practical functions, the trousers are a versatile all-round garment that can be used both by craftsmen and workers in the service and industry sectors.
Fusion for Building & construction
Our Fusion trousers and matching tops are mainly developed for workers within the service and industry sectors but are also a popular choice for many craftsmen and women. That makes sense, since these crossover garments were developed to be both durable and comfortable and come with many practical functions and pockets. Combine the trousers with a toolbelt for extra functionality.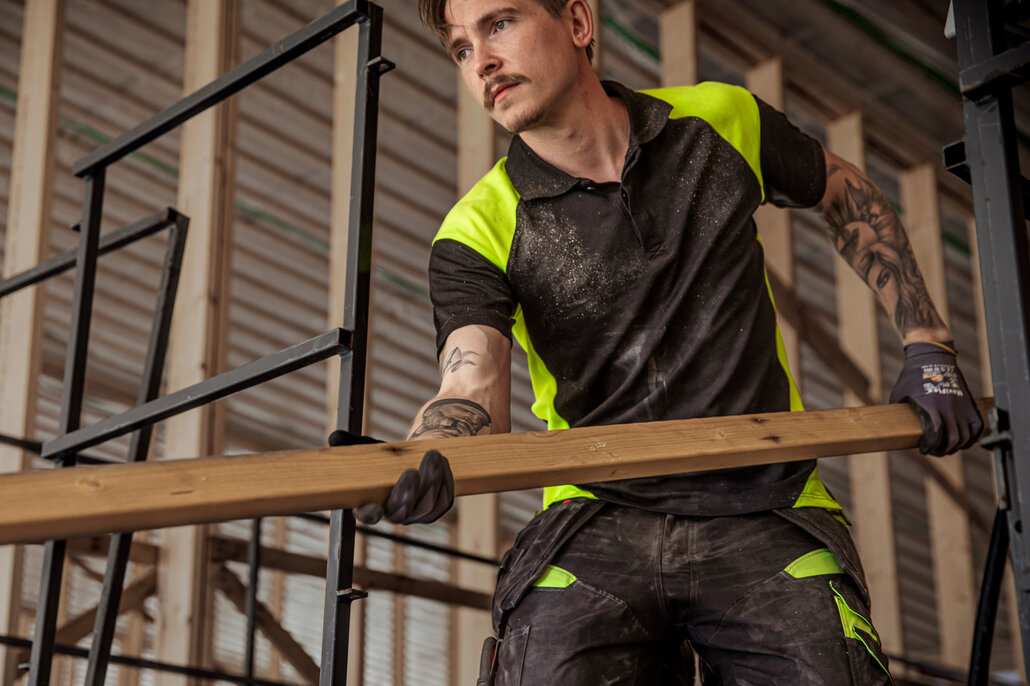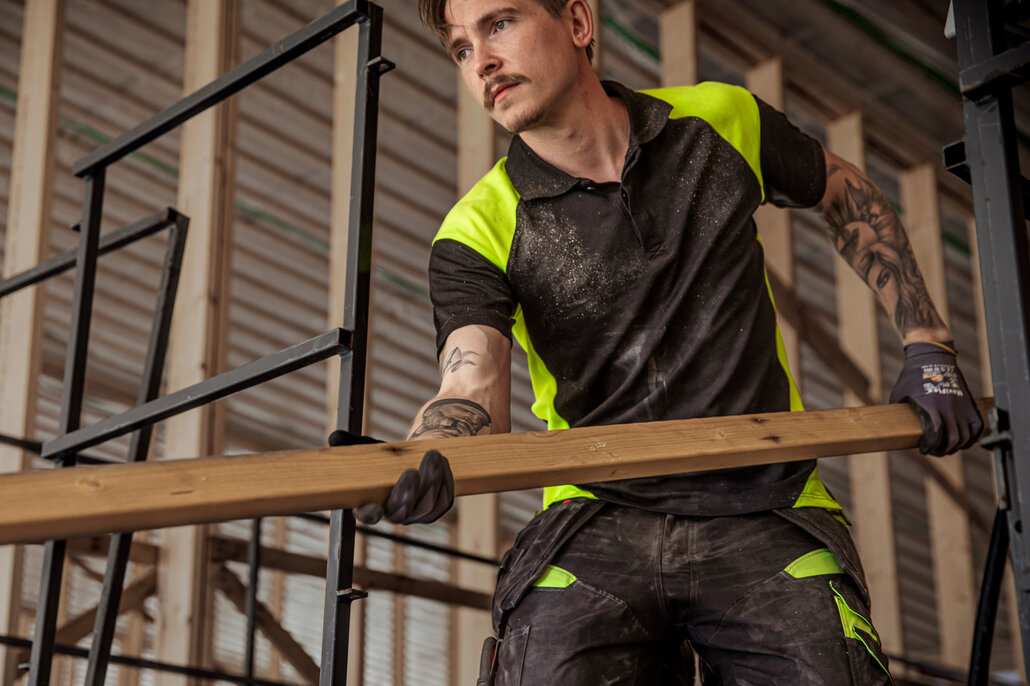 Pikétrøye 7047 PHV
499,00 NOK
Fusion for Service & Industry
Sporting durable material, practical pockets and a wide variety of colours and customisation options, the garments in our Fusion collection are the perfect choice for service and industry workers. Choose between sporty stretch trousers, comfortable stretch jeans, flexible lightweight trousers and durable trousers with a more traditional design. The vast majority of our Fusion garments are also PRO labelled, which means that they have been tested and are approved for industrial laundry.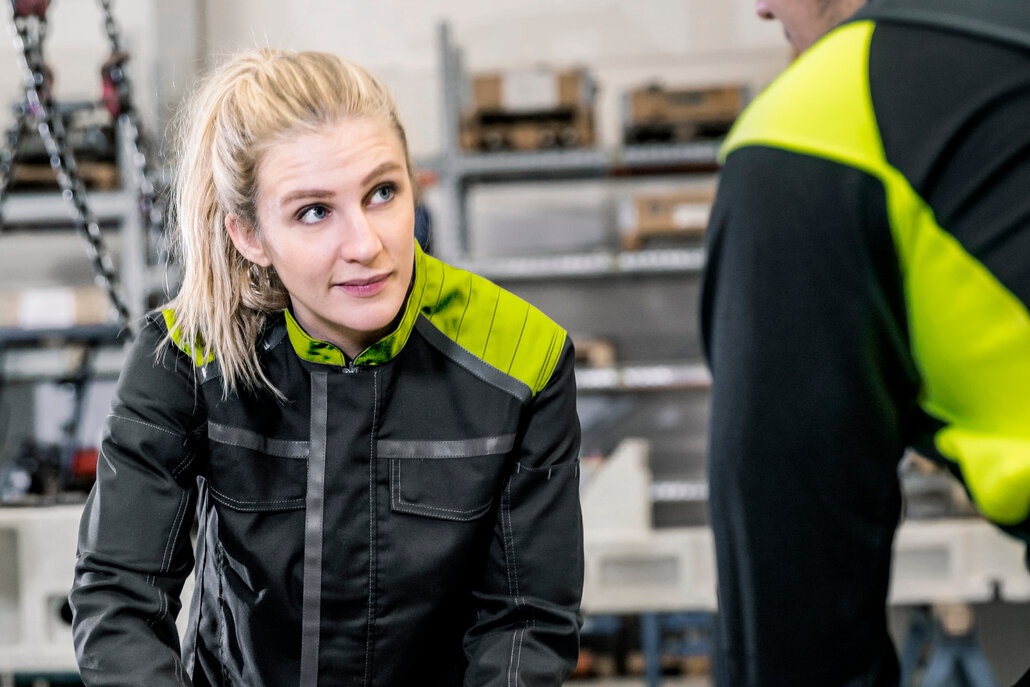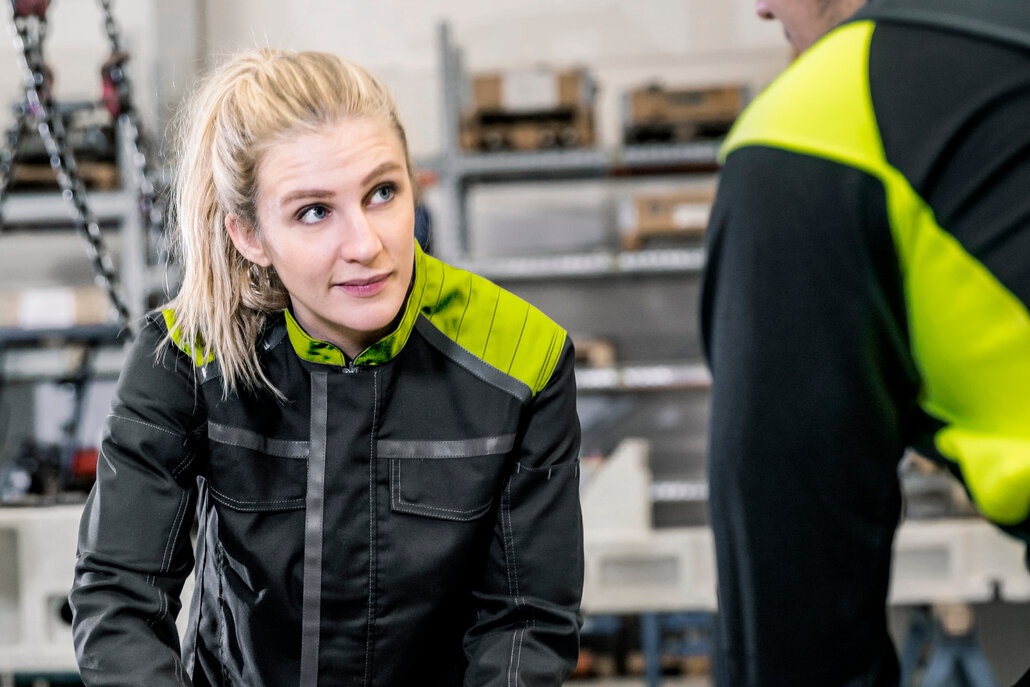 Jakke dame 4556 STFP
1.099,00 NOK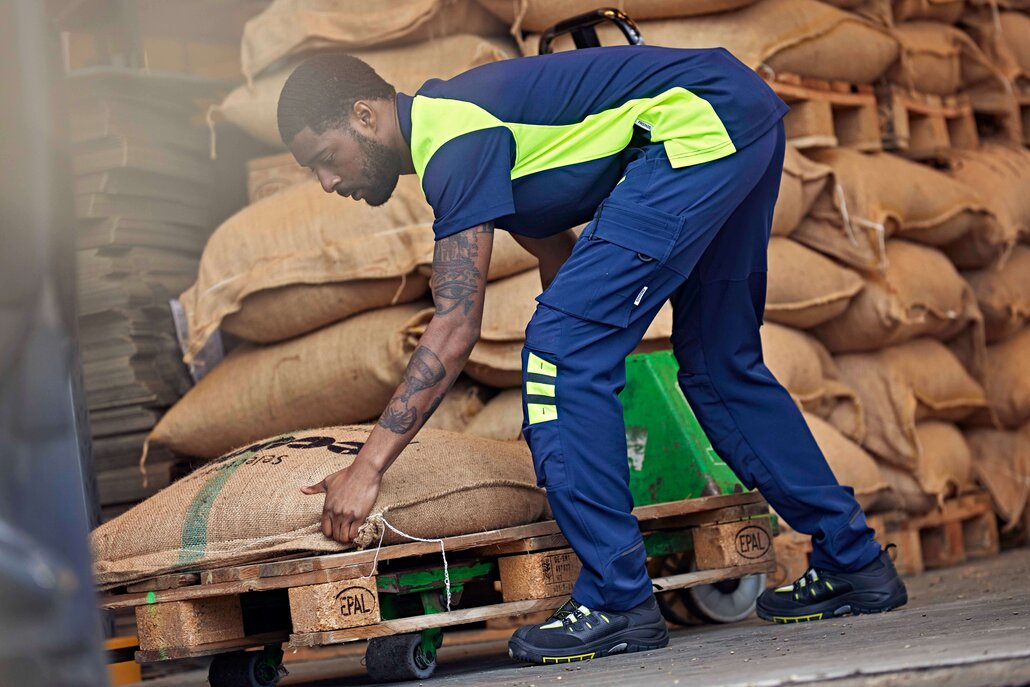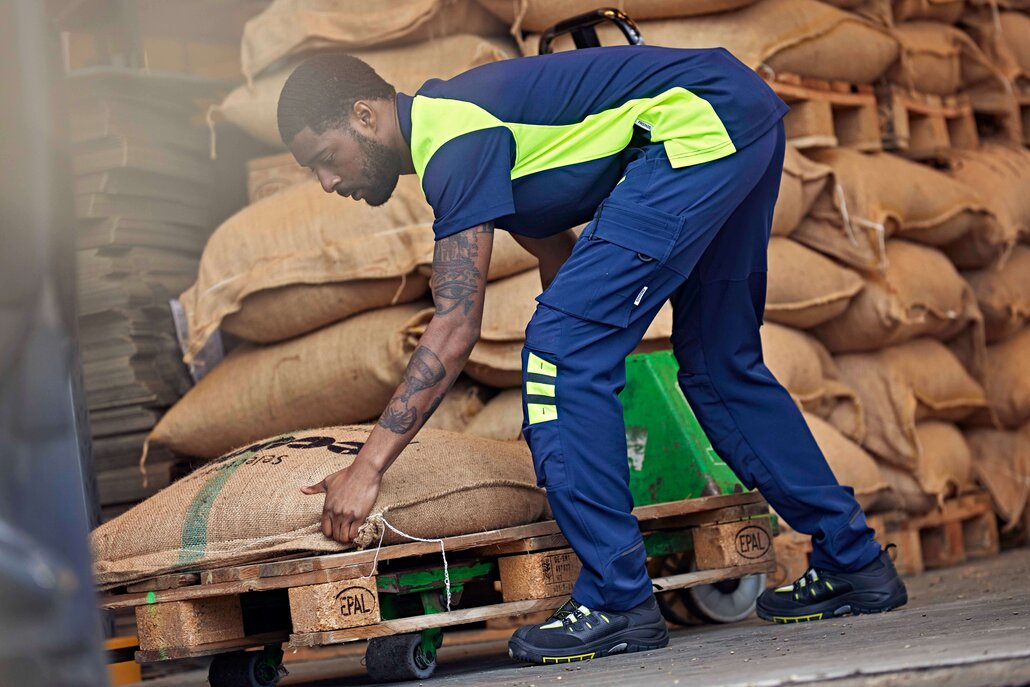 T-skjorte 7046 THV
299,00 NOK
Both the men's and women's trousers have an extra hem allowance of 5 cm. Here is a short instruction on how to lengthen the legs.
All styles can be equipped with a RFID chip as a VAS solution, to optimise workflow for industrial laundries and warehouses.
Combine your Fusion garments with knitted t-shirts and sweatshirts in matching colours. All garments are approved for industrial laundry and made of quick drying material that transports moisture. Click on the garments to view all colour options.