High safety and comfort in all weather conditions
State of the art high-visibility clothing
When you need to be visible at work, our high-visibility workwear will help maximise your personal protection. We combine advanced material technologies with great fit and design to keep you safe in all light and weather conditions. Our high-visibility clothes are certified according to EN ISO 20471, a standard that ensures users are visible in daylight, darkness and bad weather. This standard requires the garments to be washed five times before they are certified but we don't stop at that. To make sure that our garments live up to our high standards and meet our users' expectations, we wash them 25 to 50 times before we certify them. The garments also go through rigorous testing in our own lab. This is how we know that our high-vis clothing will last in the long run, even in tough conditions.​​​​​
Safety and comfort for every season
Besides safety and durability, Fristads' high-visibility garments get high marks for providing comfort and functionality in all types of weather. Our high-vis shorts, pirate trousers and T-shirts will keep you comfortable even on the warmest days. When temperatures drop, our lined high-vis garments protect against cold, wind and snow. For maximum weather protection, look no further than our functional Gore-Tex and Airtech® products, which are completely water- and windproof, yet have excellent breathability. To increase your flexibility and freedom of movement at work, many of our high-vis garments come with smart stretch features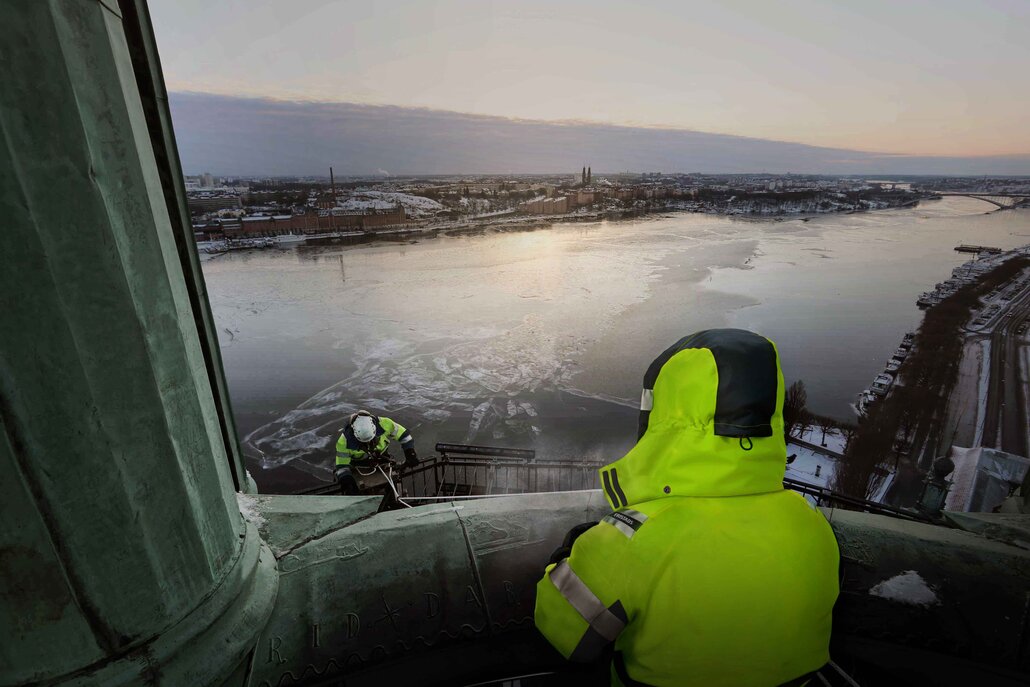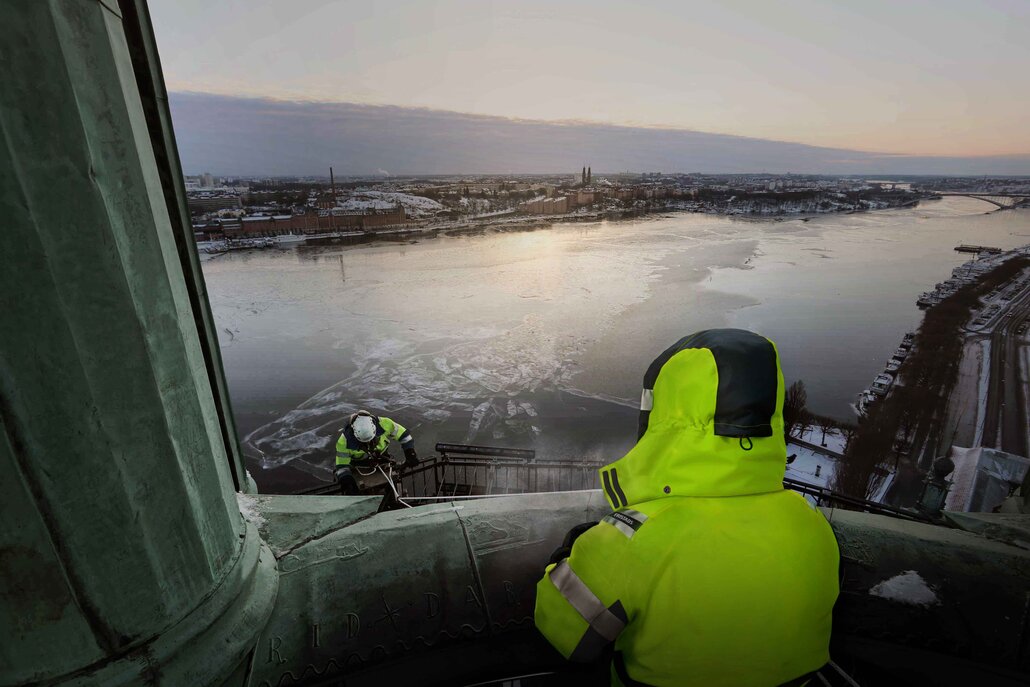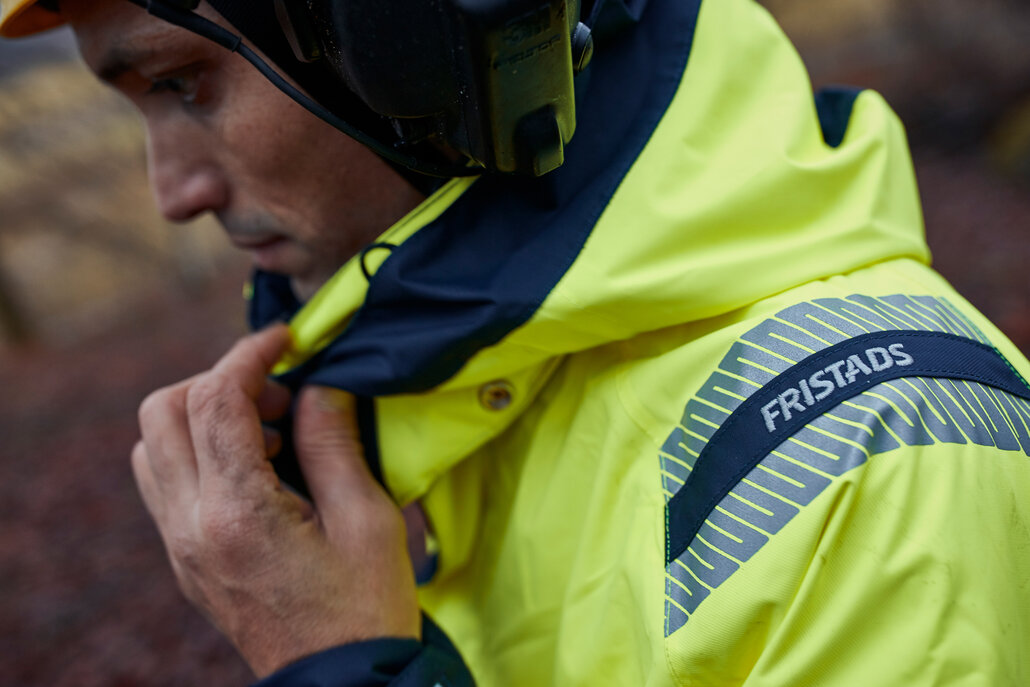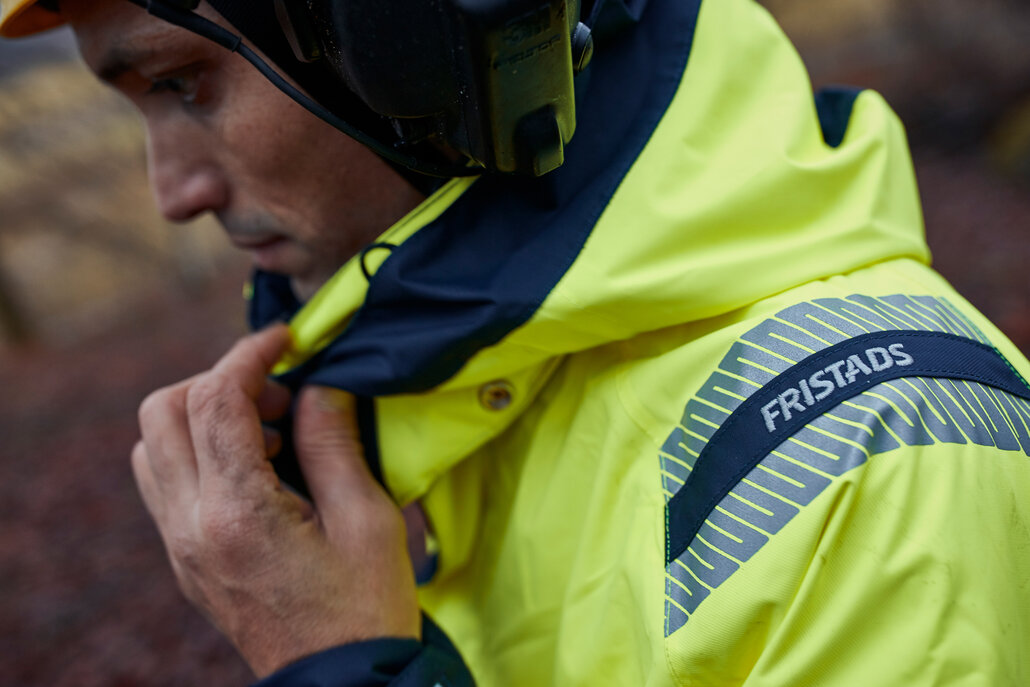 Visibility wherever you are
Whatever your profession, you will likely find the garments you need among our broad collection of high-vis clothing. We have high-vis clothes for women and men with a wide size range and several colours available
If you work on roads, railroads or other places where staying alive is dependent on being sufficiently visible, your clothing must follow strict regulations. We can provide a wide range of certified garments to guarantee the highest class 3 protection. Our orange class 2 garments are also certified according to British rail industry standard RIS-3279-TOM.
Being clearly visible at large construction sites can be crucial and the demand for high-vis clothing is on the rise among craftsmen. You can combine one of our class 1 craftsman trousers with a class 2 or class 3 sweatshirt or jacket to get a higher protection.
When you work in the service and transport business you often need enhanced visibility but typically not the highest protection. Wear a pair of class 1 trousers with any top or combine with a class 2 or class 3 jacket, t-shirt or sweater to reach a higher safety level.
Protect yourself and the planet
During 2022 we launch the Fristads Green High-Visibility collection, the first of its kind in the world. All the garments in this collection come with an Environmental Product Declaration and have been analysed from a lifecycle perspective to minimise the environmental footprint. The result is a ground-breaking collection of workwear that protects the user while at the same time treading lightly on the planet. By choosing a Fristads Green High-Visibility garment over one that is conventionally made you can reduce the water and CO2 consumption from the production of your work clothes significantly. Use our Green Calculator to see the difference your choice of workwear can make!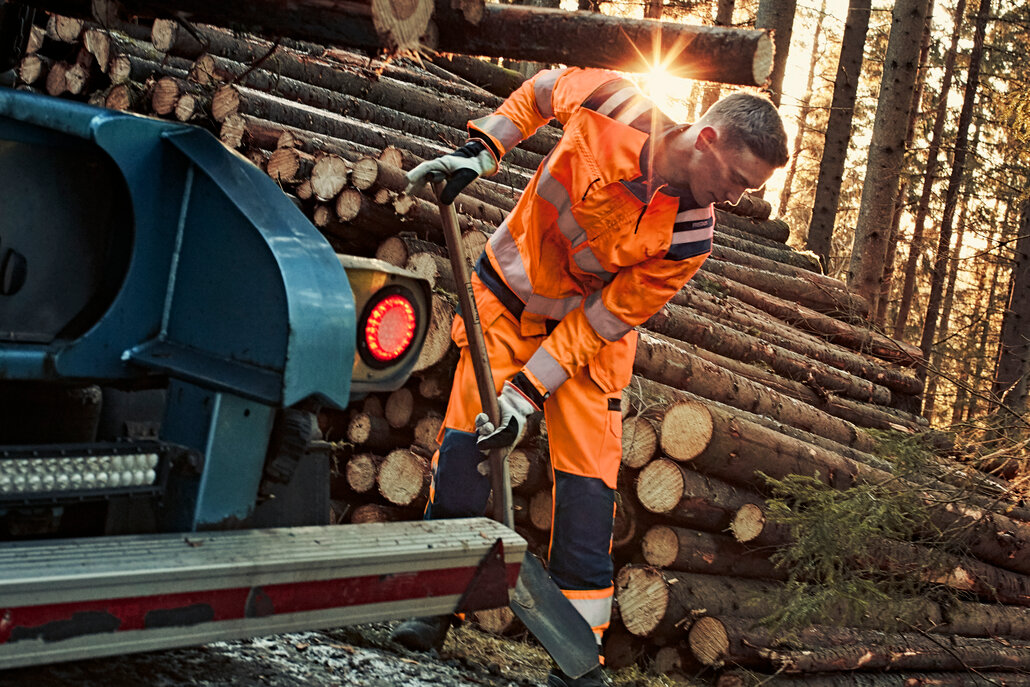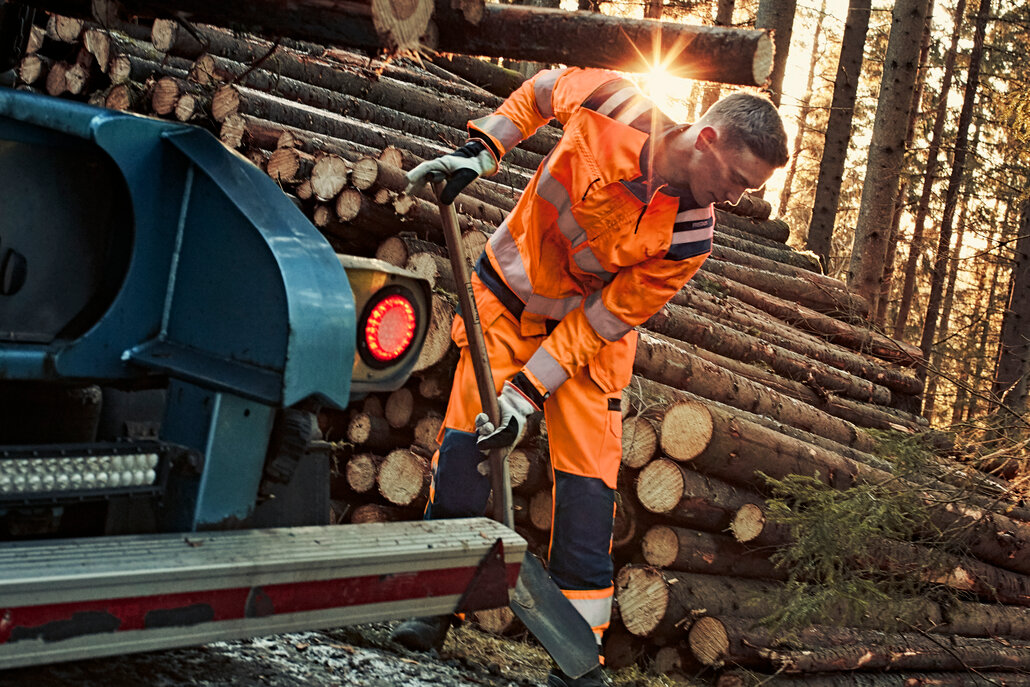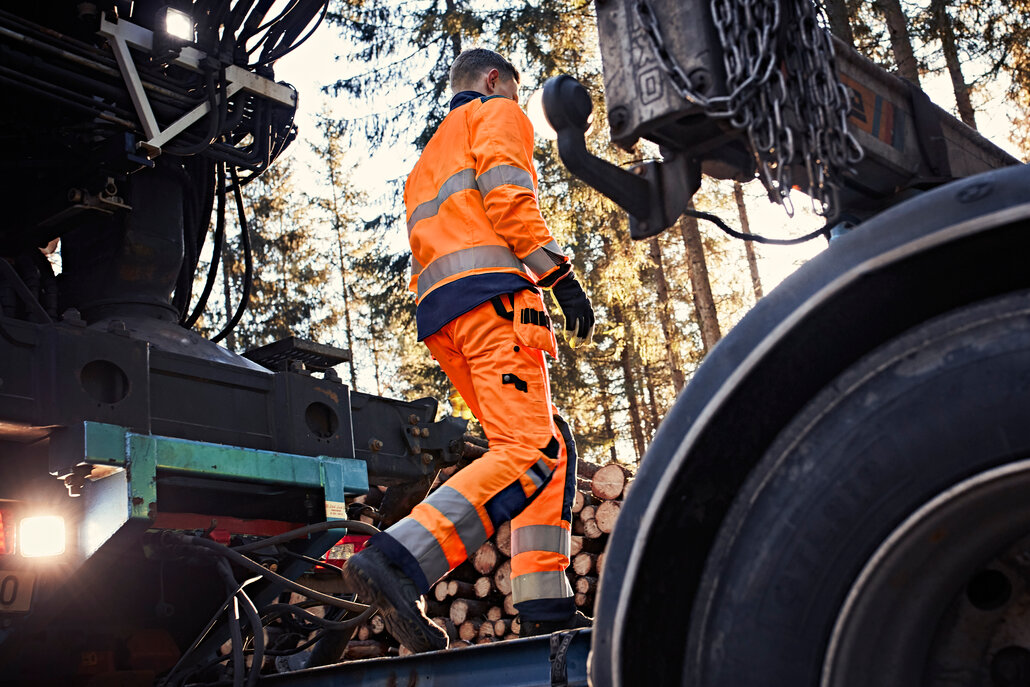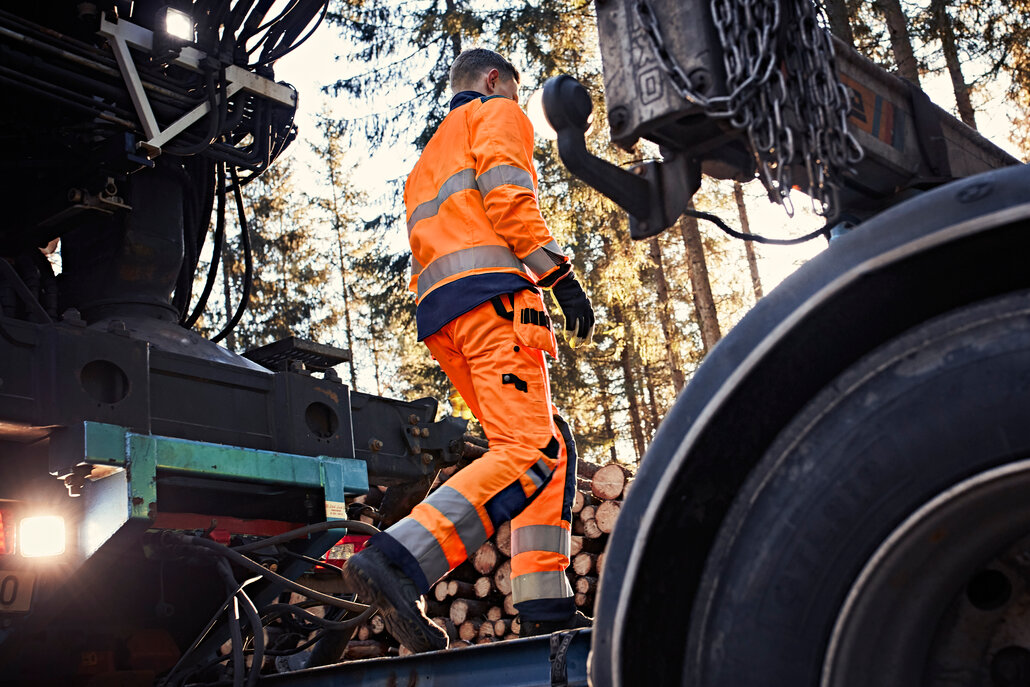 Combine your high-visibility garments for a higher safety class
All our high-visibility garments are certified according to EN ISO 20471 and are divided into three different classes – 1, 2 and 3 – depending on how visible they are. Class 3 is the highest level of visibility. In the Fristads High-Visibility Clothing System we have co-certified our collections, so garments in class 1 or 2 can be combined in various ways to obtain a higher safety class. All garments have been given a specific code, based on type of garment and classification, for example U3 or T4. The code is shown as a symbol in the product information and in the CE label in the garment. To make it easier to calculate the safety class of a specific garment combination, we have created a convenient quick-reference guide. Download the guide here and watch our film about co-certification of high-vis garments.​​​​​​​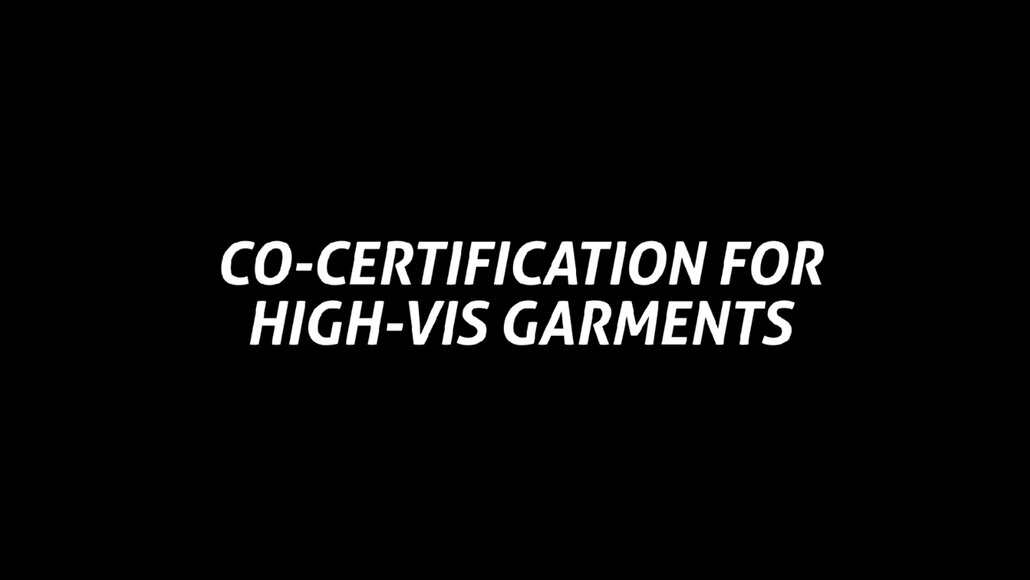 How big can your logotype be?
On garments personalised with company logos, it is important to ensure that the logo does not obscure too great a proportion of the fluorescent area. The total fluorescent area must be at least 0.8 m2 to conform with class 3. Download these tables to determine how large your logo can be.