At Fristads, we are always searching for ways to maximise customer satisfaction by streamlining the shopping experience, while at the same time helping our partners increase their sales. With our Shop in Shop concept for retailers, we are doing just that.

Shop in Shop is a complete store furnishing system that puts Fristads workwear in the spotlight, showing off the quality and functions of our garments and making it easier for the customer to find a good fit. The furnishings have a clean design and consist of different modules that can be combined to create a unique display. Our Shop in Shop is also appreciated by sales staff, since it makes it easier to arrange the garments and update seasonal displays. With Shop in Shop, we inspire the customer and create opportunities for upselling – together.
Custom furnishing solutions
Fristads' Shop in Shop comprises different wall and floor modules that are arranged to create an inviting, well-flowing space that optimises exposure of the garments. We offer three packages – Small, Medium and Large – depending on the size of your store, how much space you would like to dedicate to your Fristads products and which type of products you carry. Since the opportunities for customisation abound, our visual merchandiser will help you through the process every step of the way.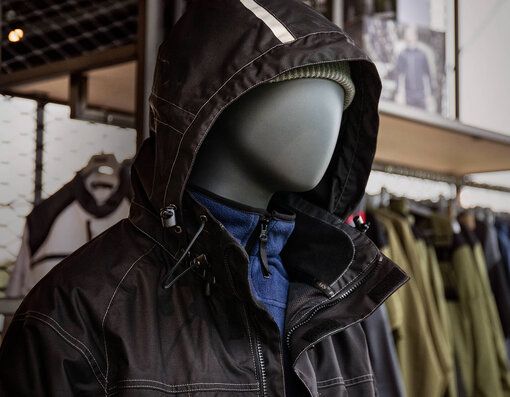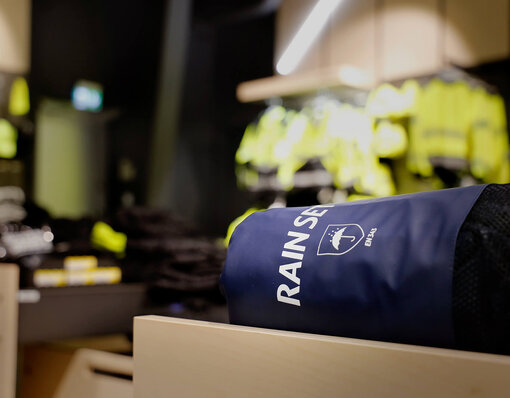 Creating an activity area
The activity area is a space within the Shop in Shop that is usually dedicated to promotional and seasonal displays. The activity area comes in three sizes – Small, Medium and Large – and can be used to complement existing store furnishings.
Inspire purchases with Shop the Look
The idea behind our Shop the Look concept is to increase upselling by showing off the breadth of our range and placing matching products together. It also helps the customer visualise how garments can be combined to create entire outfits. Just style a mannequin in layers to showcase how to dress in Fristads garments from head to toe – and don't forget the accessories!
Your path to a Shop in Shop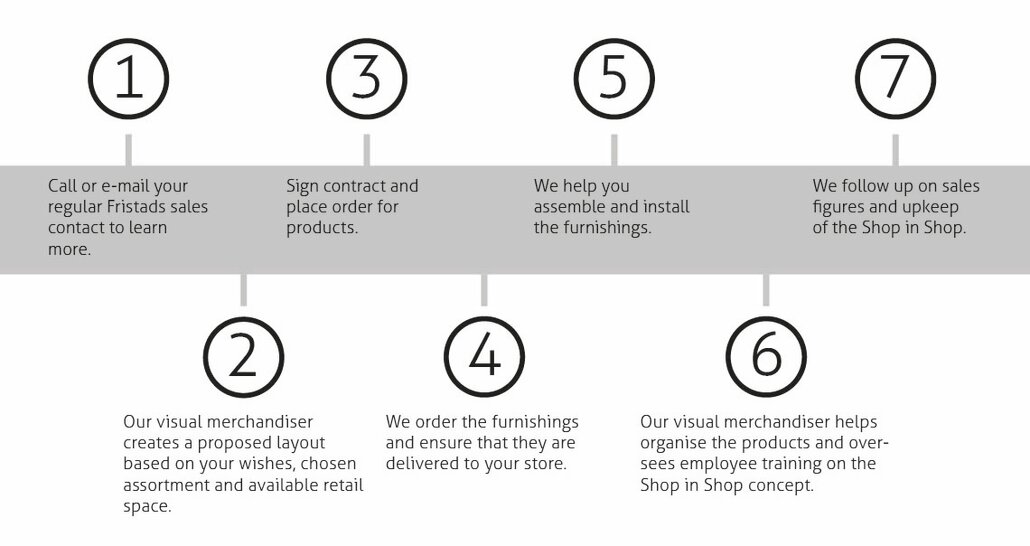 FREE STORE
COMMUNICATION
In our Mediabank, you will find print-on-demand posters, signs and labels that can help customers find the Fristads products in your store.


JOIN FRISTADS
CONCEPTSHOP
When you sign up for Fristads ConceptShop, you can place your order at any time of the day and get fast deliveries from our autostore.


STYLING TIPS FOR YOUR STORE
With these simple styling tips and tricks you will enhance the customer journey in your store and increase the potential for upselling!
​​​​​​​