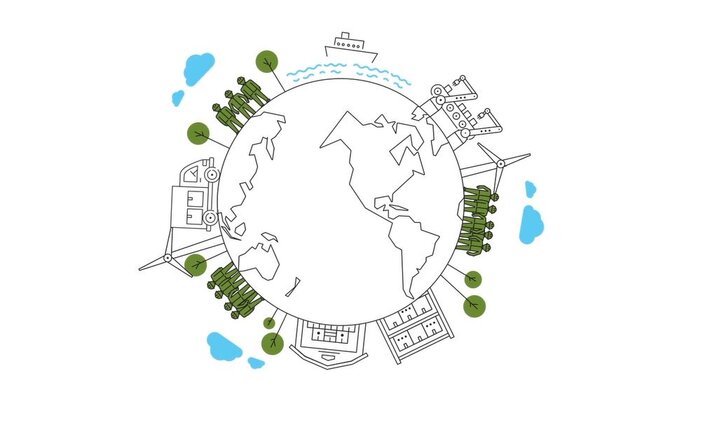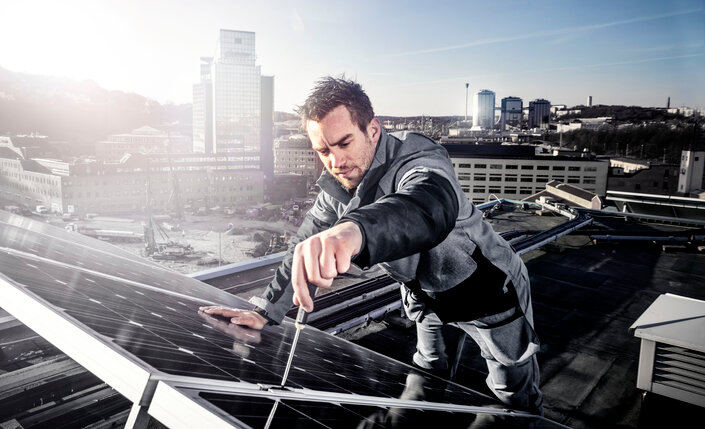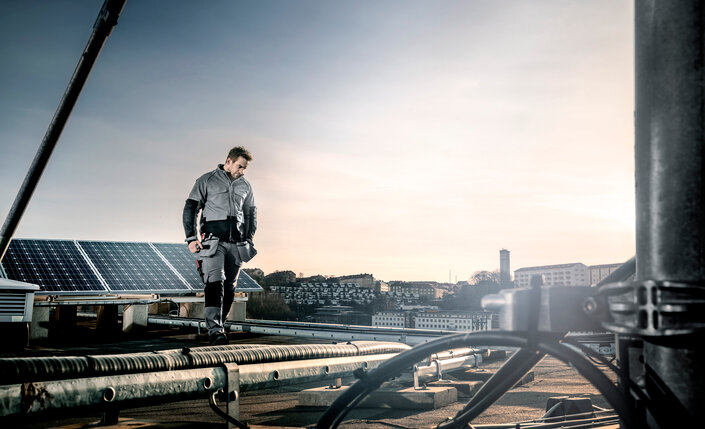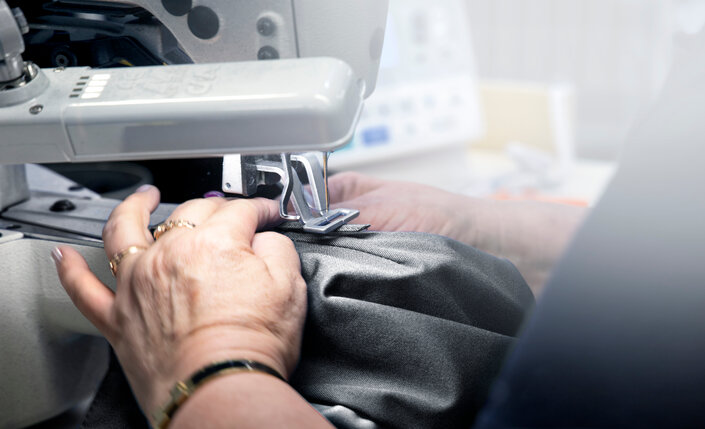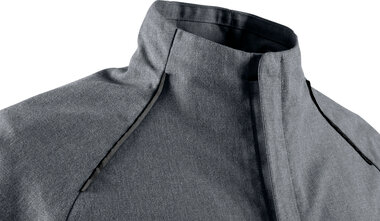 EPD
Fristads are the first company in the world to make an EPD on garments – a new standard for measuring the total environmental impact of the garment.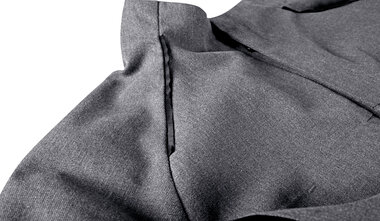 E.DYE
®
The colour is added to the raw material before it becomes yarn. An environmentally sustainable process for dyeing fabrics which reduces water consumption by 75%.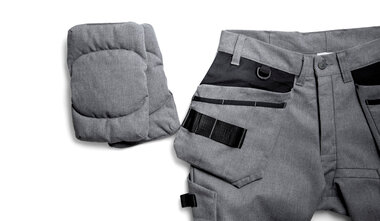 ZERO WASTE
We reuse all waste material from production. Surplus material are utilized on site and turned into "comfort pads" – a bonus product for elbows and knees.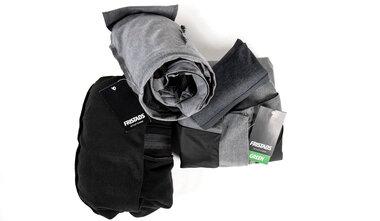 PACKING AND SHIPMENT
By using a special folding technique we avoid the use of plastic bags and make optimum use of transportation capacity.