EATING OUTSIDE IS IN – LEARN HOW TO FIX THE BEST OUTDOOR FOOD
Food is a must if you're going on a longer hike or plan to sleep outside for a few days straight. By carefully planning what to bring on your trip you can enjoy good food even when you're roughing it. Plus, all food usually tastes better when you eat it in the open air!
Another option is to cook a meal at home and bring it out in an insulated food thermos that can keep the food cold or hot for a few hours. The good thing about a food thermos is that you can enjoy a cooked meal outside but don't need to think about bringing either a camp stove or ingredients. Soups and casseroles are especially well suited for bringing in a food thermos and help you stay warm during the hike or foraging session.
Complement your meal with energy rich and convenient snacks like nuts, fruit and chocolate, as well as a filled water bottle and your favourite warm drink, like coffee or hot chocolate! Read more about how to make the best coffee outside here.
Flatbread rolls with med tofu filling (4-5 rolls)
Ingredients:
• 1 medium red onion
• 2 avocados
• 400 g firm natural tofu
• 3 tbs seaweed caviar
• 0,5 dl finely chopped dill
• 0,5 dl sour cream, or plant-based alternative
• 1 dl mayonnaise, or plant-based alternative
• Dash of lemon
• Herbal salt to taste
Chop the onion finely and dice the tofu and avocados in small pieces. Add seaweed caviar, dill, sour cream, mayonnaise, lemon and herbal salt and stir until all the ingredients are evenly mixed. Taste it and add more lemon and/or salt as needed. The filling can be stored in the fridge for up to four days.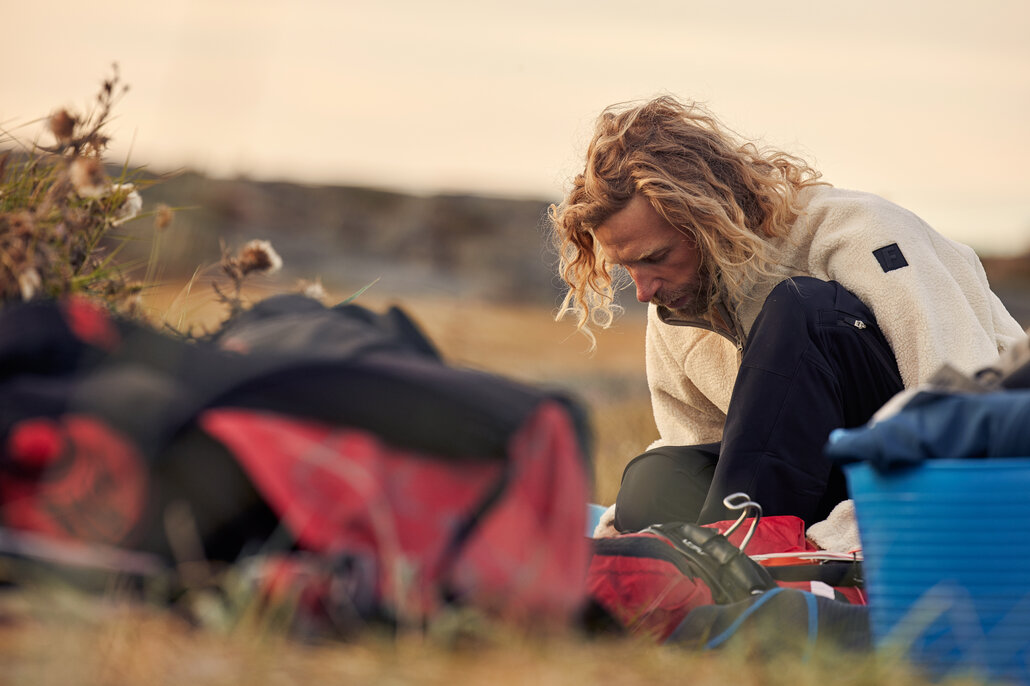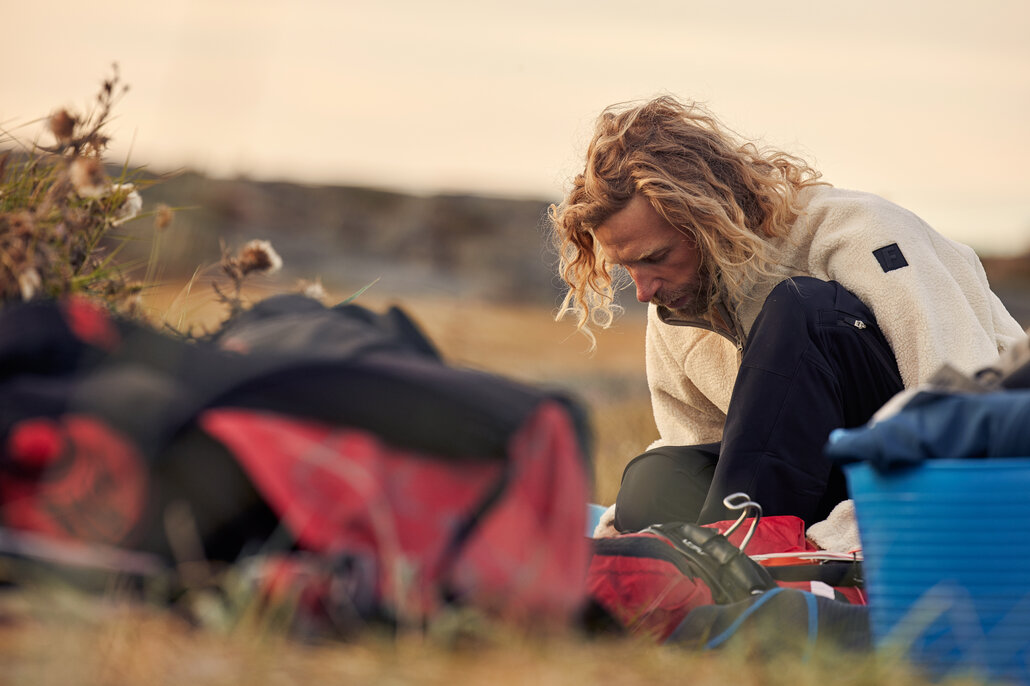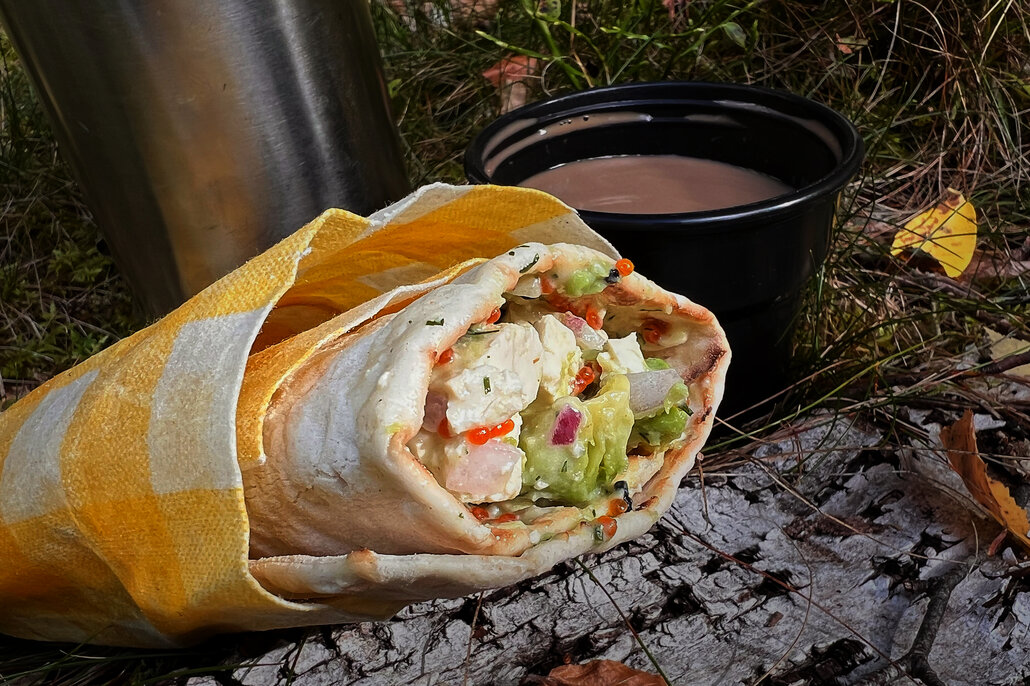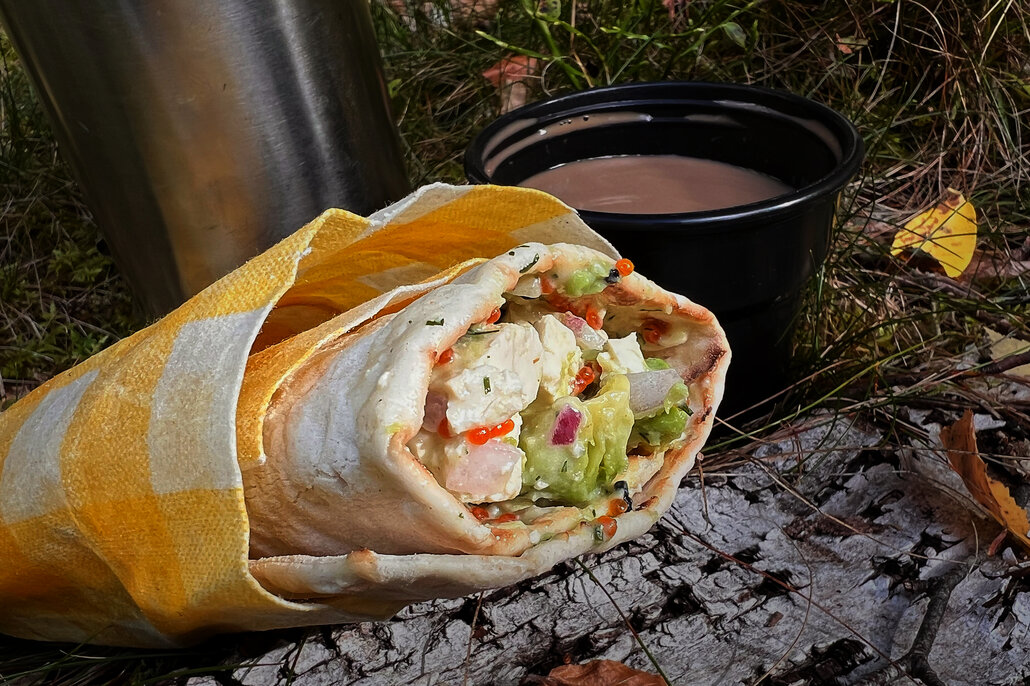 If you're going on a longer trip
If you're planning to hike for several days or longer sections, the weight of your backpack will be crucial. Not only does the food need to fit in the pack, but you also don't want to carry around empty glass jars or tin cans. By making a detailed plan for what to eat you can reduce the weight of your pack by several kilos.
Specialised outdoor stores have a wide selection of dried or freeze-dried camping food in lightweight bags that fit well for multi-day hikes. To make a freeze-dried meal you only need to add warm water straight in the bag, which minimises dishes and unnecessary weight. The drawback is that buying ready-made camping food can get expensive if you're going to be out for a longer amount of time.
A more affordable way of eating outside is to cook your own outdoor food over a camp stove or open fire. Choose sauces and soups in powder form or in cartons and combine in a casserole with couscous, pasta or Asian noodles. If you're just staying out for a night it can be worth bringing some fresh vegetables; for example, onions and root vegetables are both compact and can handle a few bumps in the bag. Grated parmesan holds up well for a day or so without refrigeration and makes for a zesty addition to just about any dish. A garlic clove, a bouillon cube and spices don't weigh much either but are rich in flavour, regardless of what you're cooking.
For breakfast, oatmeal lovers are in luck, since this is the perfect way to start the day. If foraging is allowed where you are, you can easily make your oatmeal a little more luxurious by adding berries or whipping up some blueberry soup in lieu of jam.​​​​​
It's a good idea to measure exact servings of all ingredients in advance, so you're not carrying food you won't eat. Fresh vegetables are easiest to chop at home and bring in a plastic bag to make the cooking process a little bit more efficient. Aside from the food you need a camp stove, mess kit, sharp knife, dish sponge and biodegradable dish soap, stormproof matches and/or a firesteel.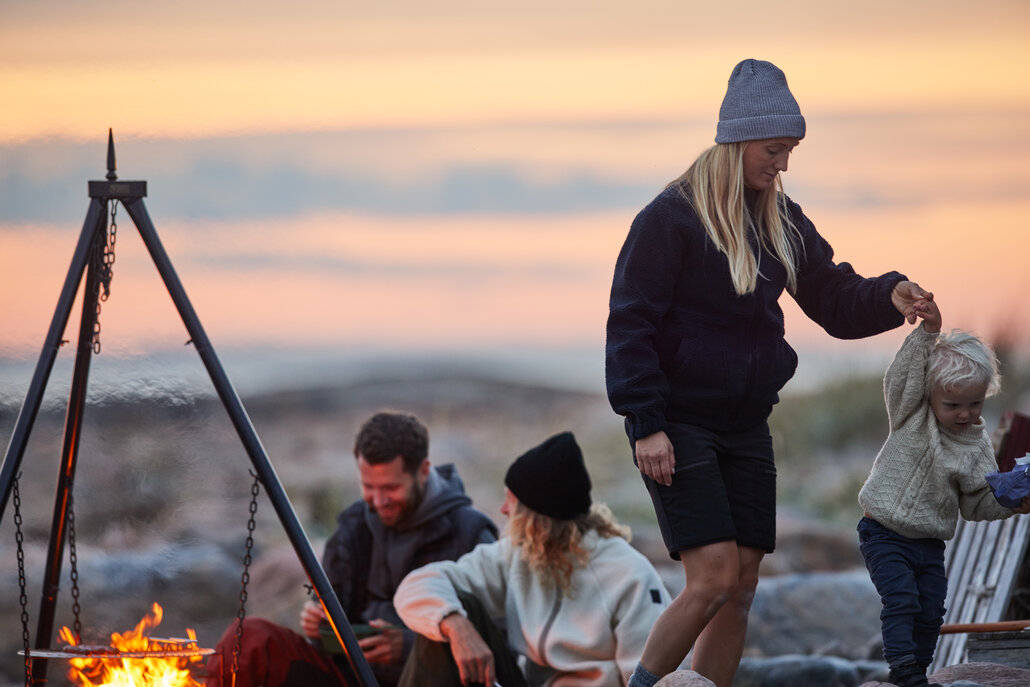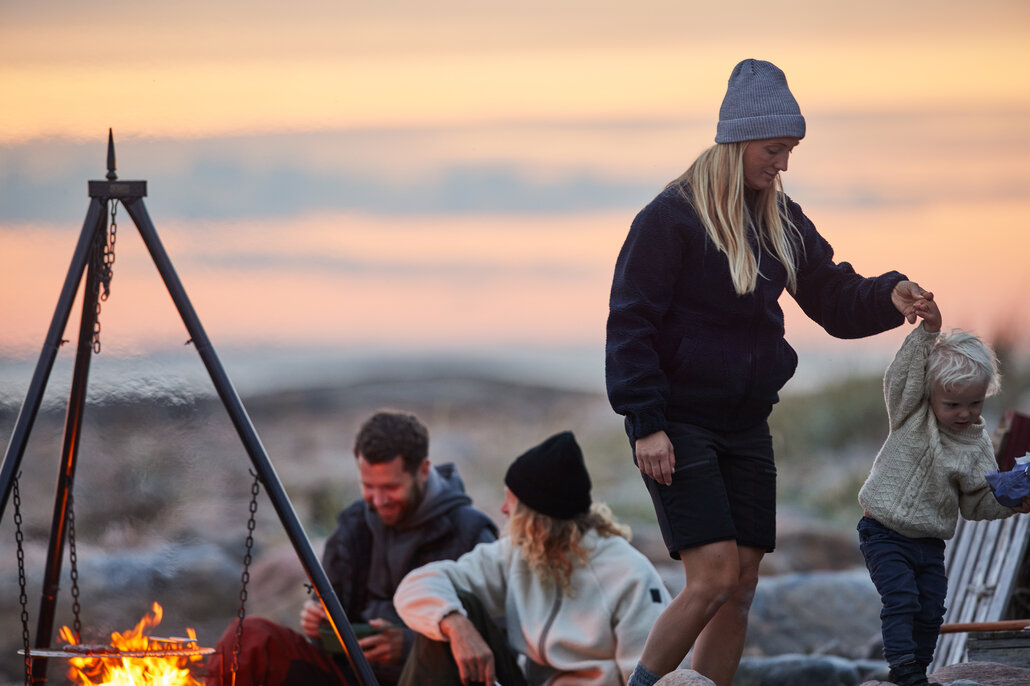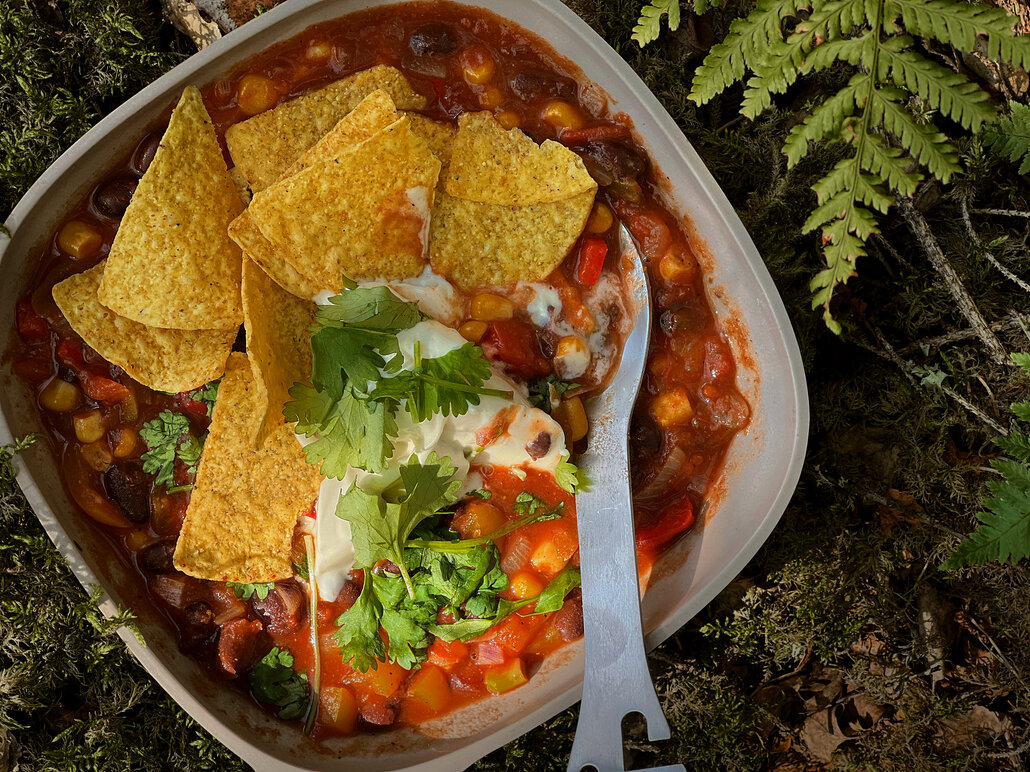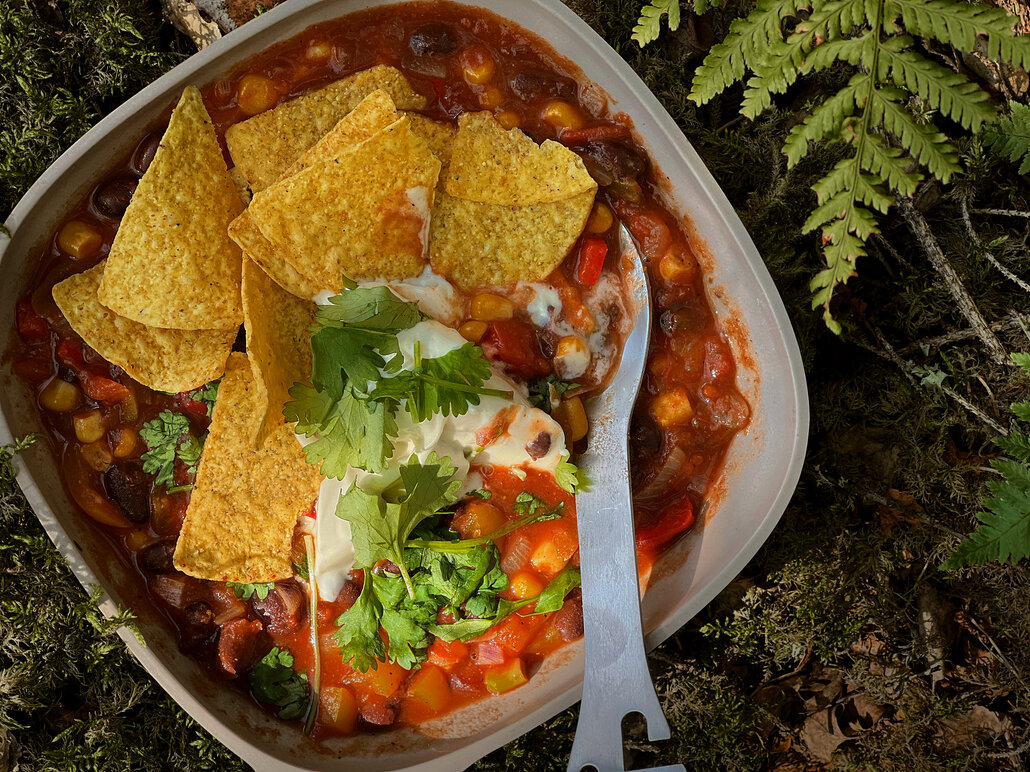 Southwest soup (4 servings
Ingredients:
• 2 garlic cloves
• 1 red onion
• 1 yellow onion
• 2 bell peppers
• 1 tbs olive oil
• 1 package diced tomatoes
• 1 bouillon cube
• 1 package black beans
• 100 g minced green chiles, mild
• 150 g sweetcorn kernels
• 1 tbs lemon juice
• ½ tsp cumin
• ½ tsp paprika powder
• ½ tbs chili powder
• 1 tsp herbal salt
• 3-4 dl water

Serving suggestions:
• 1 bunch fresh cilantro
• 1 jar sour cream, or plant-based alternative
• 1 bag tortilla chips.

Instructions:
Finely chop the garlic cloves and the yellow and red onion, as well as the peppers. Heat the olive oil in a pot over a camp stove or open fire and add garlic, onions and peppers. Sauté while stirring for about 5 minutes or until the vegetables are soft and the onions translucent. Add diced tomatoes, the bouillon cube, black beans, green chiles, sweetcorn and lemon juice and stir. Add spices and salt and dilute the soup with the water until it has a nice consistency. Let simmer for approximately 20 minutes and then serve with sour cream, tortilla chips and a generous heaping of fresh cilantro.
Discover Fristads Outdoor
Durable outdoor garments for big adventures with small impact on the environment.


Stories
Get some inspiration and tips along the way before heading out on your next adventure.


Underwear guide
Weather you prefer whool or function materiales we have base layers that meets your needs.