MIX AND MATCH
Combine your Fusion garments with knitted t-shirts and sweatshirts in matching colours. All garments are approved for industrial laundry and made of quick drying material that transports moisture. Click on the garments to view all colour options.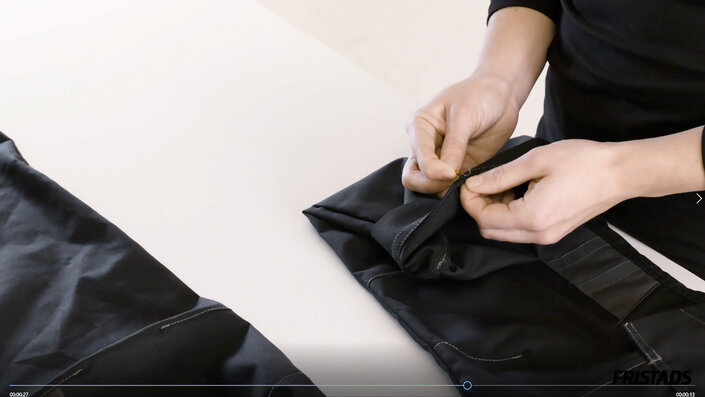 Both the men's and women's trousers have an extra hem allowance of 5 cm. Here is a short instruction on how to lengthen the legs.
All styles can be equipped with an RFID chip as a VAS solution, optimizing workflow for industrial laundries and warehouses.