EN 13758-2
​​​​​​​UV protection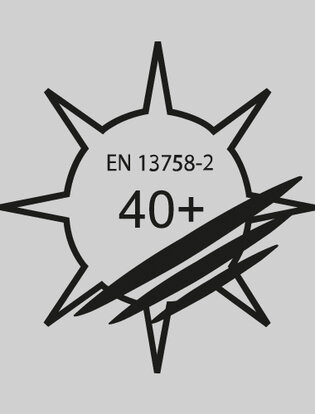 Certified and approved garments provide protection against harmful sun exposure.
Garments certified according to EN 13758-2 protect the wearer against harmful sun exposure that can cause skin damage. Certified garments provide protection against both UVA and UVB radiation when worn properly, but do not eliminate the harmful exposure.
​​​​​​​The protection level depends on different factors, for example fabric weight and thickness, as well as garment design. The protection can be reduced if the garment fabric is stretched, or if the garment gets wet or is worn out. Always make sure to close the garment properly and note that only areas covered by the garment are protected.